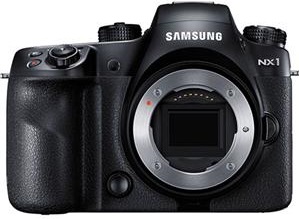 Samsung has released an update to the Samsung NX1 4k Camera firmware now (Version 1.3) that among other things it improves the ease of use and selection of the high speed slow motion video 120fps mode.  The improvements are varied and even ad a new USB control application to interface with the camera.  Minor bug fixes and enhancements in workflow and usability are also added. The list of goodies below:
Video recording:
Sensor reads larger data size, resulting in improved FHD quality – up to 60P (not for Slow Movie).
Time code added features
Rec Run option is added
 "1920×1080 (120)" setting in the Movie Size Menu for easy access
Auto Mic Control On/Off
Histogram & Digital Level are displayed during standby / recording mode
Capture individual 4K frame forward & backward with precision
Embedded EXIF data in jpeg
Added NEW MF Responsiveness mode
Capable of setting to Low, Medium, High focus angle in manual focus mode
 Remains in Stand By mode after recording
Photo Mode Enhancements:
Enhanced AF performance in low light condition
Enhanced AF performance in back-light and spot light
Enhanced AF performance in the corners when utilizing 16-50mm PZ lens
Enhanced Face Detection AF performance
Enhanced AF performance in movie mode
Added "Zone AF" mode
Increased the size of AF to 5 steps in AF "Area Size"
No time limitation in Bulb mode
Increased the time-lapse to 3,000 shots
Includes the 4 most popular Pro Suggest presets (Cinematic, Memories, Gorgeous Night, & High Speed)
Simplified EXIF data preview
Connectivity Improvements:
JPEG, RAW (JPEG only), & Video transfer via WiFi
Actual RAW file doesn't transfer via WiFi.  It only transfers JPEG file with Picture Wizard setting embedded to smartphone.
Introducing NEW Samsung Remote Studio software & SDK
Download via ilauncher
Full control of NX1 through USB
SRS and SDK will be available to download on 1st week of June 2015
Supports Tizen OS TV connection
One touch connection
Launched 2015 Samsung TV models operated by Tizen are compatible with NX1
 Overall fixed minor bugs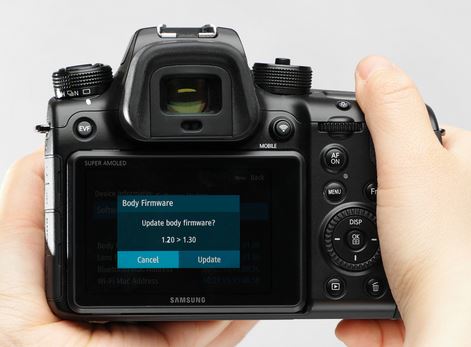 Follow this link to download the new firmware for the NX1!
HSC: This is quite an update and bug fix combo.  The USB control interface is icing on the cake. It is great to see that manufacturers continue to improve firmware as a camera ages.  

Lumix G7 Disappoints in Slow Motion: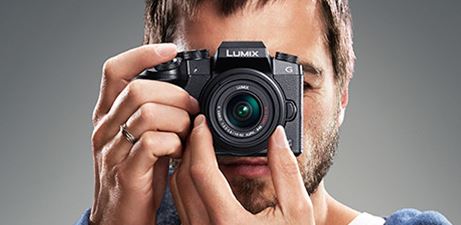 The Lumix G7 does many things right; it has 4k video with about the same quality as the GH4, it has a better 4k picture mode and has a very much improved live focus tracking in video.  However for slow motion fans the Panasonic Lumix G7 maxes out at 1080p 60fps in NTSC and 1080p 50fps in PAL mode.
As a slow motion camera it is not even in the running these days, as a 4k camera it has a lot going for it.  It would have been nice to have a 120fps mode on this lower cost Micro 4/3 option.   That silver version looks very nice. HSC will not cover the G7 going forward as it lacks a true HD slow motion mode.
More info about the Panasonic Lumix G7 camera here!
(Visited 2,889 times, 1 visits today)