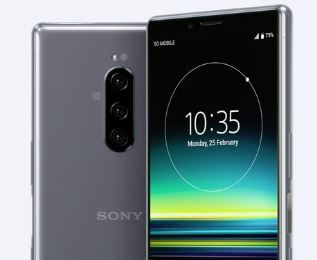 This week Sony Announced Xperia 1, the successor to their previous flagship the Xperia XZ3 with a few new features and a very ultra-wide 21:9 CinemaWide™ 4K HDR OLED display which creates cinematic like aspect ratio UHD video with what they claim Cinealta HDR color science. The footage does look impressive at first glance but we have to remember the small sensor on phones simply cannot compete with an APS-C or Full Frame Cinealta camera sensor.
The good news is that the phone continues to offer the 960fps Full HD 1080p spec as in previous phones the XZ series. Sony chose to not allow initial samples of footage shot in various modes including the high speed because the phone is not finalized. From anecdotal evidence, it seems to compare favorably with their Xperia XZ3 but with some better color characteristics due to the Cinealta heritage color LUTs.
Xperia 1 Camera features:
Cinema Pro powered by CineAlta – 21:9 movie recording
LOOK colour settings
4K HDR movie recording
BIONZ XTM for mobile
RAW noise reduction
Eye AF
Up to 10FPS AF/AE
Dual photo diode
RGBC-IR sensor
Hybrid OIS/EIS video stabilization
960 fps Super slow motion video (FHD/HD)
2x optical zoom & 5x digital zoom
Bokeh effect
HDR (High Dynamic Range) photo
Hybrid Autofocus
3D Creator
12MP 26mm (Standard Main Camera)
Exmor RSTM for mobile memory-stacked sensor
1/ 2.6" sensor size
Pixel pitch 1.4μm
78° angle
F1.6 lens
OIS photo stabilization
Hybrid OIS/EIS video stabilization
12MP 16mm (Super Wide Angle)
1/3.4 sensor size
Pixel pitch 1.0μm
135° wide-angle
F2.4 lens
12MP 52mm (Telephoto)
1/3.4 sensor size
Pixel pitch 1.0μm
45° angle
More Camera Modules To Get Around Limitations:
As you may have seen lately, phones area adding full camera and lens modules to get around the limitations of small spaces that cannot allow a full-fledged zoom lens on a thin phone form factor.  As to why the call a 50mm lens a telphoto that is up for debate. Usually, these focal lengths are called standard or portrait lenses. On a phone that has such wide view lenses, we estimate that a 2x is now considered a tele focal range.  A 3x or 4x with a minimum of 100mm would be ideal here to really spice things up. Problem is the sensor would be further reduced to accommodate such a lens on a thin phone.
Slow Motion 960fps Mode!
Since the main camera on the Xperia 1 has the largest sensor of the bunch with the preferable Pixel pitch of 1.4μm, we estimate the slow motion feature will only be attached to this module to have the stacked MotionEye memory module capable of super slow motion.
Sony Xperia XZ3 Super Slow Motion 1080p 960fps Camera Test by Phone Battles:
In previous releases from Sony the slow motion feature was only for 0.1seconds at 1080p full HD and for 0.2sec for 720p. We have not seen any samples from the feature on the Xperia 1 yet but we estimate there might be a direct feature translation from the XZ3 which means no improvement in time recording.  Sony has not given any specifics for the feature and initial reviewers were not allowed to share any details on this.
Until the phone is released we will have to wait for direct comparisons. What is encouraging is that the phone has more onboard memory and faster processing which in theory could allow for more recording time. Right now 3.2 seconds slow motion in a 30p timeline at 1080p and 6.4sec at 720p is just too short to be useable.
Sony Xperia 1 hands-on preview by GSMArena:
If Sony is able to allow a second of 960fps slow motion at least it would mean 32 seconds of playback in a 30p timeline. This would really make it a phone to get behind as slow-motion king. Something tells us however that will not be the case since the feature is barely mentioned in the specs.
The Xperia 1 looks to be a compelling phone for cinematic video capture on the palm of your hand, as to a slow-motion beast we will have to play the waiting game. Samsung's Galaxy S10 has the same slow motion as the Note 9 and really no big improvements this time around. If Sony can steal this crown it would be a good advancement for high frame rates on mainstream phone hardware.
We will have Xperia 1 slow motion samples as soon as some are available. -HSC
(Visited 1,840 times, 1 visits today)