MWC – Mobile World Congress in Barcelona which takes place next week from February 22 to 25th has been heating up the rumor mill when it comes to phone announcements. CES was kind of a weak show for mobile announcements but the MWC Barcelona event will correct all that with many new phones announced.
As we only cover gear that is capable of shooting high frame rates for slow motion video there are some rumored phones that just jump out.  It seems that 120fps at least at 720p is now commonplace enough not to warrant a lot of scrutiny but now the trend is 120fps 1080p and 240fps at 720p as a new standard for flagship phones started by the iPhone 6s and cemented by the Huawei Nexus 6p of 2015.
The first phone that is interesting when it comes to higher frame rates is the Xiaomi Mi5.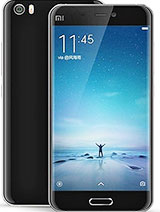 CAMERA Specs Mi5:

Primary
13 MP, autofocus, dual-LED-Tone flash
Features
Geo-tagging, touch focus, face/smile detection, panorama, HDR
Video
2160p@30fps, 1080p@60fps, 720p@240fps, HDR
Secondary
4 MP, 1080p 30
Other Specs:
| | |
| --- | --- |
| OS | Android OS, v5.1 (Lollipop) |
| Chipset | Qualcomm MSM8996 Snapdragon 820 |
| GPU | Adreno 530 |
As you can see the rumored specs are 240fps at 720p. It is unclear if 1080p will have 120fps which seems to be oddly missing in a phone of this stature.  We believe that 120fps at 1080p is still a possibility for this phone. It will be a flagship phone and as such the performance with the latest components should be class leading.  Estimated announcement for this phone is Wednesday February 24th 2016.
Samsung Galaxy S7 edge: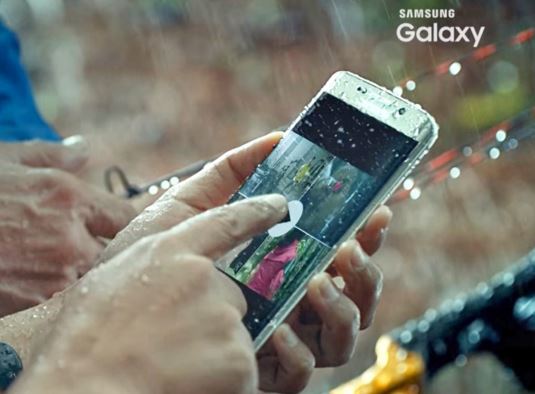 The Galaxy S6 edge and all S6 variants for that matter topped out at 120fps at 720p however if the rumors are to be believed the new S7 flagship phones will now have sonsor and SoC capable of 120fps at 1080p and 240fps at 720p to rival the iPhone directly. We however do not believe the rumors and think the Galaxy S7 will be conservative when it comes to frame rates and stay at 120fps 720p for the time being.  We hope we are wrong as these phones are capable of so much more.
The Galaxy S7 is expected to be announced some time mid week and leaks start appearing by the 24th of February.  It will be an expensive phone, expect a price of $799 to $899.
LG G5 Flagship: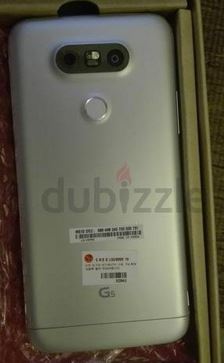 While most of these flagships use the Snapdragon 820 SoC for relatively identical performance, the LG G5 has been a camera behemoth since the G4 was bench-marked as an excellent camera with laser AF.  However high frame rates were never a forte of this phone line and the G5 is expected to be maxed at 1080p 60 with a still not confirmed 720p slow motion mode.  Will it disappoint in this area? We expect it to as there is no indication otherwise. We will know the verdict mid next week.
Samsung Galaxy Note 6: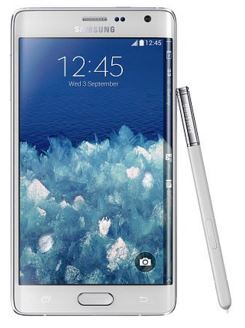 While the Galaxy Note 6 is expected to be introduced later than the event in Q2 2016 it should share most of the components with the S7 line.
6-inch Display Possibly Curved
Android 6.0
27 MP Primary camera
4K Resolution + 1080p 60/120fps
3.1 GHz 16-Core processor Exynos + Snapdragon Chipset
6 GB RAM 32, 64, 128 GB Internal Storage
Micro SD card support
4000 mAh Battery
The phone is still to be confirmed in specs but the Note line has always been the flagship technology wise for Samsung like their first phone with 4k support. If high frame rates do appear in this line it will signal adoption down the line on lesser units. This phone will be expensive probably $899 at launch and it is expected in Q2 or Q3 2016.
Helio X20 Launch in phones: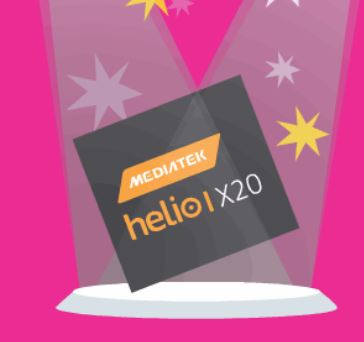 The Helio X10 chipset from Mediatek was a complete letdown in adoption for 2015. While a few phones sported it; only one really promised to have the supported 480fps slow motion video feature. The Ono U1 startup was the only one to tout this feature. However they have still to ship the u1 phone and there is no indication on precisely when or if it will ship with the feature or at all.
The Helio X20 SoC from Mediatek shares the 480fps support in a much faster 64bit platform with up to 10 cores that is supposed to go head to head against the Snapdragon 820.   There are a few phones that will use the X20 and here is a short list below to be announced at MWC 2016 or during the year:
Zopo Phone with Helio X20
Meizu MX6
Acer Predator 6 – Already Announced but Yet to Ship!
Dogee F7 with Helio X20
Elephone P9000 Edge with Helio X20
Oukitel K6000 Pro Helio X20
Shallots with Helio X20
As you can see most of these brands are Chinese clone handset makers that will adopt the Helio X20 which is also a China based SoC into their designs. The move away from Qualcomm Snapdragon by the Chinese companies is accelerating. Their technological advancement is accelerating and it is now competing head to head with the best.
It is also poignant to say that none of the Helio X20 phones in development have confirmed higher frame rates than 120fps. So we are not holding our breath for the feature to be supported.
We will know if any of this information pans out by next week when MWC in Barcelona shows it's wares.  Stay Tuned! 
(Visited 854 times, 1 visits today)