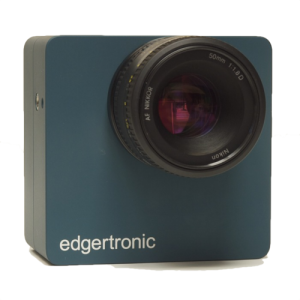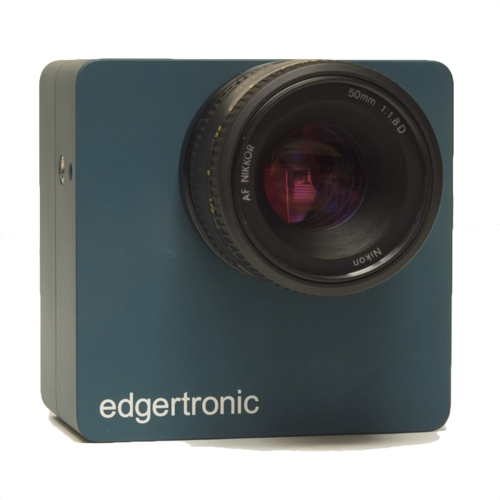 The story behind the edgertronic camera is very compelling, Mike Matter and Juan Pineda have created a block camera that captures 700fps at 720p with interchangeable Nikon Mount.  All with a dream and the support of kickstarter backers.
This is a milestone camera because it represents a break from the norm. A firm escape from the costly specialty market of Phantom, Photron and other hi end camera companies.
The cost of this camera is around $5,495.00 for a  Color Camera and includes a Nikon 50mm F1.8 D Lens.  Quite a low price compared to cameras like the Miro and Fastec TS3 which retail for as much as a car.
Other specs:
Global Shutter
Resolution settable from 192×96 to 1280×1024
ISO 100-1600 sensitivity (color)
Stores captured videos in H.264 format on a removable SD card
Interestingly it doesn't shoot RAW and that is where this camera shines. It creates an H.264 file with great quality and saves it to the SD card on camera.  This is thinking outside the box. Filmmakers will make it work with a compressed format if the quality is there.
You get to monitor through a web browser and there is some lag involved as with any tethered solution. You will have to account for that while planning your shots.
Quite an exciting development for low cost Hi-Speed Cameras. One step closer to a high quality budget choice in hi-speed. Who knows? v2 might offer 1080p for 5k!
More important info, specs, shipping, pricing at:  http://edgertronic.com/
(Visited 317 times, 1 visits today)