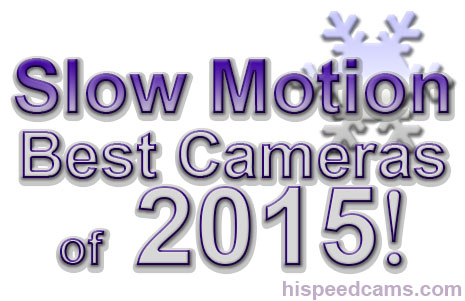 The end of 2015 is upon us and now it is time to look back and see what the year brought us in the shape of affordable slow motion gear.  While many cameras had higher frame rates, only a few really shined and delivered on the promise of offering HD quality and higher than normal frames per second in an attractive price point and one that you may already own if you have a recent mobile device.
Many promised and didn't deliver and some have yet to ship which means they will not be counted in the running. Only cameras that are shipping and fully available are being considered for this list. Other cameras like the edgertronic offer better quality slow motion at higher frame rates for a  similar price but this list is only about cameras introduced in 2015.
Check out: Best Slow Motion Cameras of 2016!
Without further ado here are what we believe to be the five best value cameras of 2015:
#5 –
Panasonic Camcorders: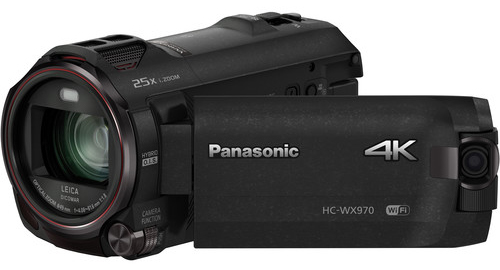 These little camcorders have been the last remnants of what used to be a wide and varied category of portable camcorders. Panasonic refuses to let the product line die as there is still a lot of market left to explore that have not moved to ILC cameras or super portables. All three of these camcorders offer 120fps at 1080p and the WX970 and the VX870 offer 240fps interpolated frame rates that do pretty good even when they are not real frames.  Best of all these cameras have been lowering in price and now are destined for the bargain hunter bin.  The WX970  and the VX870 offer 4k recording to round up the spec sheet. Out of all three the vx870 is the best value for money!

#4 –
Sony FDR-X1000V 4K Action Cam:
The GoPro Hero 4 Black used to own the space but in our tests the Sony Action Cam X1000V had the better image quality and stabilization.  For just under $400 USD it is the best value action ultra portable camcorder that offers 120fps at full HD and 240fps at 720p frame rates for 2015.  When GoPro or others respond it will be time to re-examine this claim. Specs below:
Professional 4K (3840 x 2160) video recording with up to 240p HD / 120p HD

SteadyShot(TM) image stabilization works from bikes to aerial shot and more

Splash proof body with universal tripod mount

Built-in stereo mic for quality sound with wind noise reduction
#3 – Apple iPhone 6s and Nexus 6P
: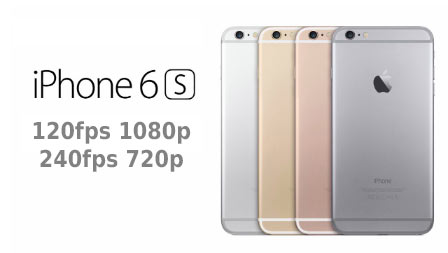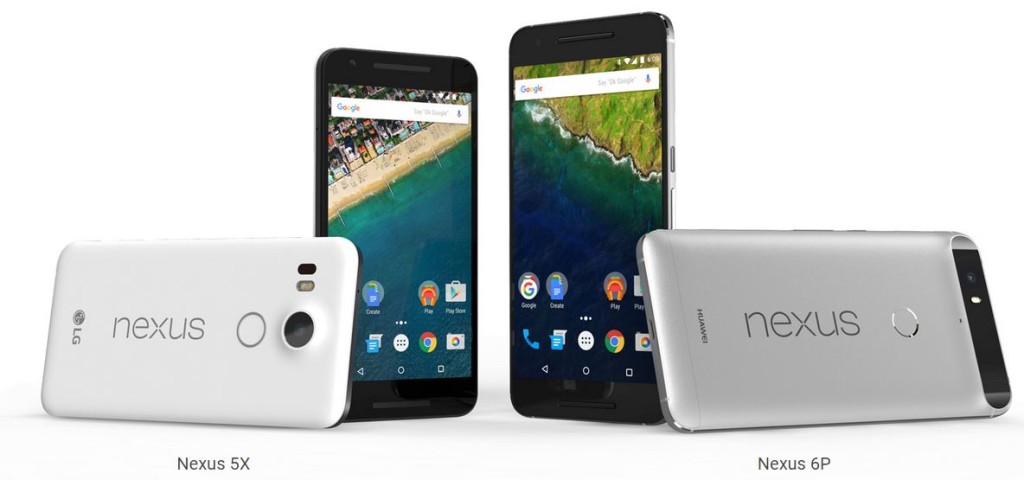 Tied in the 3rd spot are the iPhone 6s, 6s Plus and the Google Nexus 6P as all offer 240fps at 720p with great quality and constitute what could be the best slow motion capable phones that are available in quantity and are proven to deliver the goods when it comes to the video quality you expect when shooting slow motion.
Congratulations to Google and Huawei to getting in the ring to dethrone the iPhone as the only real slow motion quality option in the mobile phone space. The Nexus 6P has some issues with bending under minor stress however this does not detract from the fact that the slow motion is excellent for a phone and if you treat it with care it should last you easily until you replace it in a couple of years.

#2 – Sony PXW-FS5 XDCAM Super 35 Camera: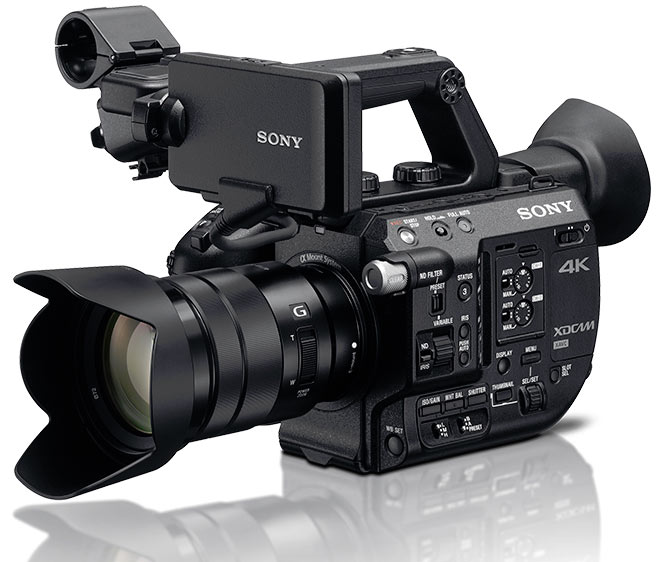 When the Sony FS7 was released in 2014 it sent ripples through the industry as it answered the call of many to get amazing 4k quality with a great low light sensor and in a more affordable package than other cameras like the Canon EOS Cinema line. That camera was a hit but the new Sony FS5 is like an explosion. It offers most of the features of it's larger brother but with even better higher frame rates with some of the best slow motion quality for the money in the medium budget segment.
If you are a cost conscious production house, the Sony FS5 makes a lot of sense as it does so much so good. The higher frame rates up to 960fps are just icing on the cake. If you can live with 8 bit color then this is the camera for you. It does not win the #1 spot because of price considering slow motion frame rates but if it was for quality it would have easily taken the #1 spot of 2015 for new cameras.

Philip Bloom Tests the FS5 Slow Motion With this amazing Short Documentary Film: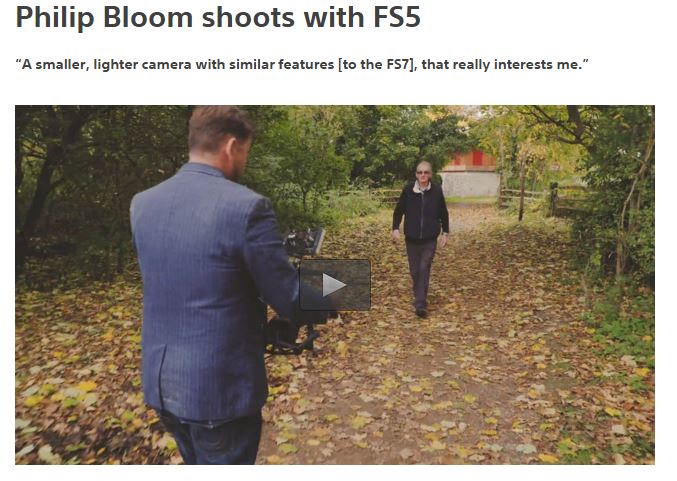 #1 – Sony Cyber-shot DSC-RX100 IV & DSC-RX10 II: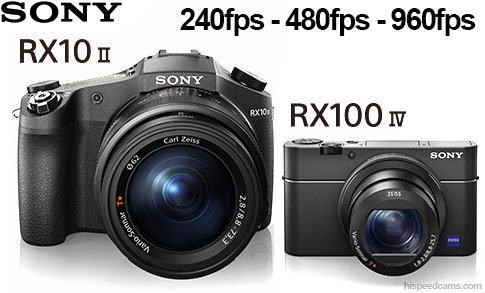 Earlier this year when the Sony RX100 IV and RX10 II were released it came out of left field. They sport a newly developed Sony sensor with built in buffer memory that is fast and has even some circuitry to improve or eliminate in some instances many rolling shutter artifacts common in CMOS sensors.  The Stacked image sensor allows for ultra fast frame rates with pretty excellent quality up to 240fps at near 1080p resolution for 2 seconds and continuous 120fps at 1080p. Both can jump to 480fps and 960fps in reduced resolutions very close to what the Sony FS5 can achieve for also 2 seconds in quality mode and 4 seconds in time priority mode.
You really can't go wrong with any of these two cameras and they bring quality and features at a price that will not break the bank. They take the top spot in 2015 and are our cameras of the year!
Congratulations to the Sony Cybershot team for a groundbreaking product!

Honorable Mentions:
While they didn't get directly on the list, the following cameras are extraordinary in their own right and all of them offer pretty robust slow motion performance above regular frame rates but under 240fps.
Sony a7s Mark II – Excellent 120fps at 1080p with extreme low light performance.
Kinefinity Kinemax 6k  144fps at 2k resolution.
URSA Mini by Black Magic Design up to 160fps at 1080p.
For cameras not mentioned that are almost here like the fps1000, or phones with Mediatek Helios X10 like the Ono U1 they will participate in 2016 when they ship.
End Of Year Note To All Our Readers:
We passed our 1 millionth visitor not to long ago and we are heading fast to another million. The site has grown a lot in the past year and we moved to new servers to speed up loading times and get a better experience to visitors.  We invite you to visit our forums and start conversations about gear or ask a question.
Thank you all for your support and we hope to continue to provide information, reviews and analysis to you for 2016 and beyond .   Running the site costs a lot of time and money and we want to get to a point where it is self sustainable.  It is still far from that. We expect 2016 to be another growth year and be able to break even in our costs. As we gain more popularity we also expect to reduce ads but that can't happen unless we get to a point of growth that allows for it. When you decide to buy gear do so from our site links if you can and your store is linked as it helps us continue to  run the site at no extra cost to you. 
Thanks for reading have a great 2016 and Happy Holidays! -HSC
(Visited 62,317 times, 1 visits today)