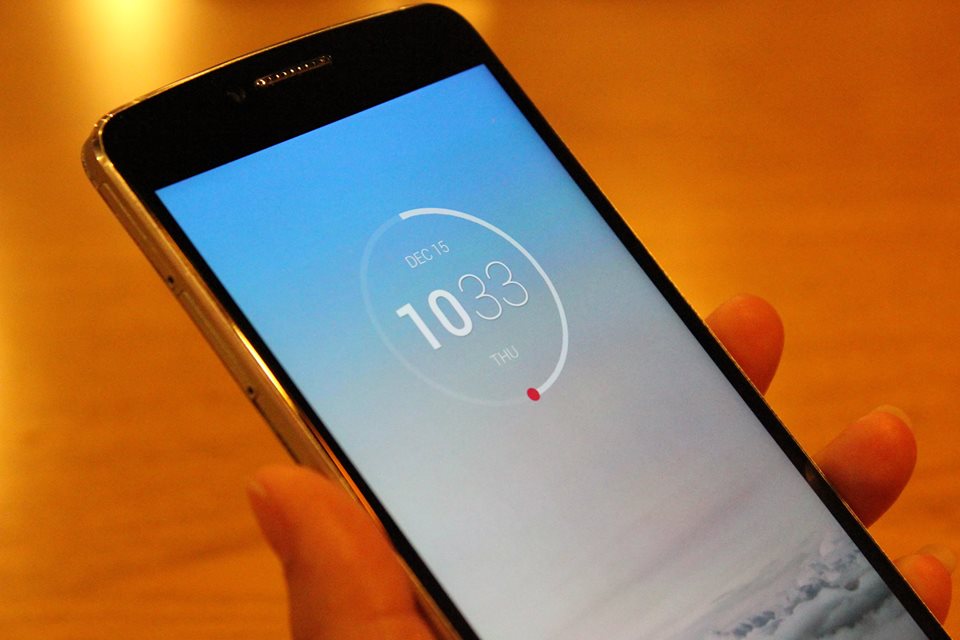 There was quite a bit of controversy last week when u1 Labs did not deliver the reveal of the Ono U1 Beast phone on time, then asked for another 48hrs and then after missing that deadline, hope started to dwindle. However yesterday they released what is supposed to be the first footage of the phone in action along with a slow motion sample that is not really slow motion but just playback at 1/4th speed.  However the team behind the Beast at u1 labs have promised once more that real hardware capable 480fps video will be in the device and promise a demo soon afterwards.
The video does show a functional device with a camera app that takes pictures and regular video with software slow down. This is a big step as it shows there is a real phone and not just a render or a concept or OS video captured screen.
Posts about 480fps on their Facebook page:
U1Labs: "Tony fox,it is not a slow motion video. The hands on was taken by our CEO himself. We are merely showing the basic functions. We will release 480fps in the future. We have the optics and hardware on board that we can testify."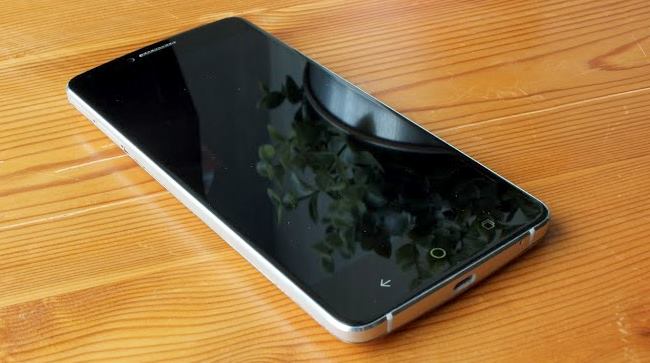 U1 Labs: "As promised, we would like to share with you our hands on video showcasing the general & basic camera features of The Beast©. We will also be showcasing a short clip with The Beast's 480fps slow motion video one of these days. Keep a lookout for our all new website in our next post. Enjoy!" 
U1Labs: "We can also confirm that The Beast© enables 480fps slow motion video recording."

U1 The Beast(c) Preview Video Below by U1 Labs:
HSC: The phone seems to be working and while it probably is still a work in progress as the full functionality is not yet there like the 480fps video, it does show progress and ends the rampant speculation that no phone existed. At least that is what we think it conveys.
There is the whole issue of the the Phone ROM coders starting a campaign to get notice about some trouble and wage dispute with the company but since we have no intention to get into legal issues as this is a hardware only website we will leave all of these disputes to the ROM company and u1Labs to solve themselves.  A statement on this is at their Facebook page.
Final Specs Revealed also by U1 Labs:
U1 Labs: "Dear all,
We are pleased to share with you the Final Specification for The Beast©. Also as we have previously stated in our last post, regarding the RadialOS, we have hired a new team to finalize the work on the ROM and will keep everyone updated with more information on the issue as we go along. Thank you."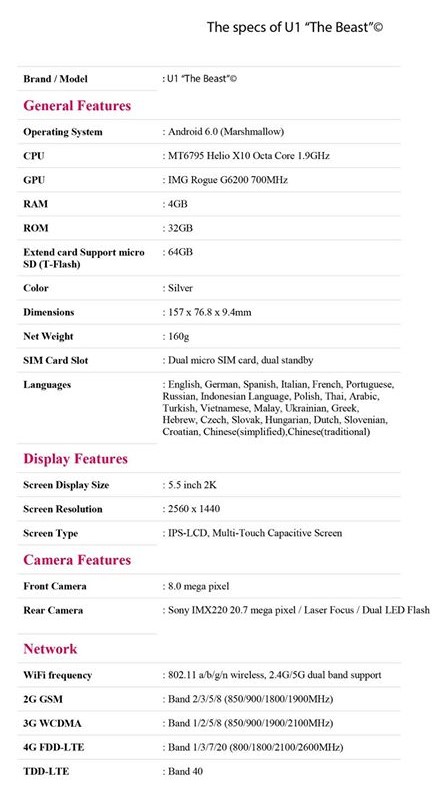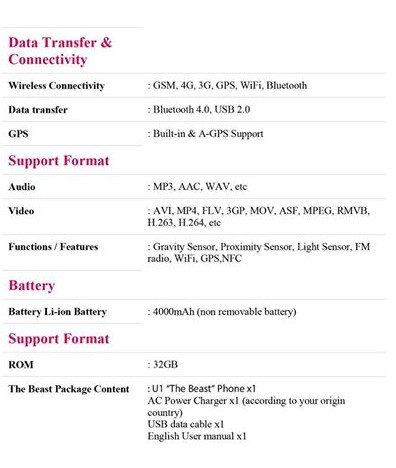 If U1 Labs is able to ship the Ono U1 Phone "Beast" this year we will be surprised considering the few days remaining but it does look like they will be able to ship early next year in Q1.  We will review a unit once we receive it and let you know how it performs. We are also expecting a sample of the 480fps video once and if they get it working and posted on their Facebook page. We wish them luck and hope the Pioneers get their phones soon!
(Visited 1,373 times, 1 visits today)