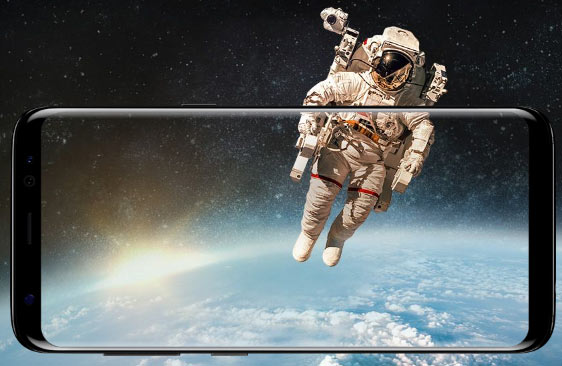 It seems the entire internet was taken for a ride to rumorville with the supposed spec leak of 1000fps slow motion on the Galaxy S8. The final phone is not only not including the spec but it is still lower when it comes to higher frame rates than the iPhone 6s, 7, Google Pixel and Xperia XZs and XZ Premium. The phone maxes out at 720p 240fps which is so 2014 when it comes to high speed.
When it comes to 4k the rumors also touted 4k at 60fps, even some sites out there still list the phone as a UHD 60fps capable handset. It is only in the end a 4k UHD 30fps phone with 1080p 60fps and 720p 240fps.  The Galaxy S8 does look like a beautiful and extremely capable phone with an impressive screen and voice features.
Galaxy S8 Camera Specs:
[FRONT- Selfie Camera]
8MP AF
F1.7 Aperture
Pixel size: 1.22µm
Sensor size: 1/3.6″
FOV: 80
Wide selfie
[REAR Main – Camera]
Dual Pixel 12MP AF
OIS (Optical Image Stabilization)
F1.7 Aperture
Pixel size: 1.4µm
Sensor size: 1/2.55″
FOV: 77
Max Zoom: 8x (digital)
Pro mode
Panorama
Slow motion
Hyperlapse
Food mode
Save as RAW file
Samsung's Galaxy S8 launch event in 10 minutes by The Verge:
Camera Specs Shared by Front & Back modules!
VDIS (Video Digital Image Stabilization)
HDR (High Dynamic Range)
Selective focus (Bokeh effect)
Virtual shot
Motion photo
Filters
Stickers
Stamps
Grid line
Location tags
Timer
Quick launch
Voice control
Galaxy S8 Slow Motion & Video Recording:
4K video recording at 30 fps
1080p HD video recording at 30 fps or 60 fps
720p HD video recording at 30 fps
VDIS (Video Digital Image Stabilization)
Digital Zoom 8x
High CRI LED Flash
Slow Motion video support for 720p at 240 fps
Hyperlapse video with stabilization
Continuous Autofocus video
Face Detection
Tracking AF
Take 9-megapixel still photos while recording 4K video
Playback Zoom
Video Location tags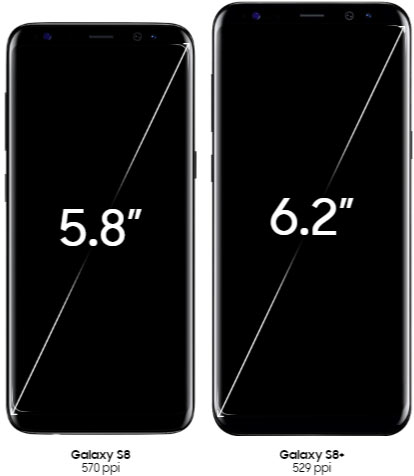 As you can see the Galaxy S8 and S8+ are beautifully refined phones with a lot to offer for the high end phone enthusiast. Sadly by dropping the ball on the higher frame rate aspect; it just lost all of our interest in covering it as a competitive option for the high end of mobile slow motion solutions.
720p 240fps on the Galaxy S8:
 Samsung galaxy S8 slow motion test by Ihthisam Ali:
In the sample above at 720p 240fps by Youtube Channel Ihthisam Ali you can see that the quality is more than acceptable in this mode but hardly competitive with the Sony Xperia XZ phones doing 960fps at 720p today.
Samsung Galaxy S8 Camera test Slow Motion by Ihthisam Ali:
You can see some aliasing and detail loss compared to true 720p video but it is a step up in quality compared to other phones in this mode. It should yield comparable results to the Galaxy S7 and iPhone 7 in this mode.  Sadly 1080p does not do frame rates above 60fps which for a phone that aims to be the best out there; falls flat on it's curvy edges.  The bare minimum flagship phone spec for 1080p is 120fps nowadays and Sony has the slow motion crown with the Xperia XZ.
We will post more slow-mo video samples as they become available from the phone but rest assured the Galaxy S8 and S8+ will not be in the running for slow motion phone of the year 2017 due to the weak spec in this category.
Galaxy S8 Pricing and Availability:
Both the Galaxy S8 and S8+ will be available for pre order on March 30th tomorrow and will be in stores by April 21st.
Price:
Galaxy S8 : $750 usd MSRP
Galaxy S8+:  $850 usd MSRP
There is no question these will be expensive phones and should provide a very capable device aside from slow motion. The phone will be the one to beat feature wise in 2017.


More information about the Galaxy S8 along with in depth specs can be found at these sites:
(Visited 62,885 times, 1 visits today)