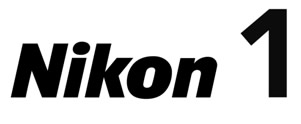 The Nikon 1  system with it's one 1″ inch is one of the most promising camera lines regarding slow motion. With several modes unthinkable at this price point for decades. While the resolution is not HD, it can work for motion analysis and scientific purposes quite well.
Dpreview just posted it's final review of the Nikon 1 V3 and it liked it a lot for its overwhelming set of features, it tallied a respectable 76% in their scale. The image quality is not as good as larger sensor cameras to be expected but it has its charm and versatility in a very small form factor.
We expect things to heat up in the slow motion feature set this September in Photokina. We expect Nikon, Panasonic, Olympus and Sony to demo new products with improved capabilities in the lower end and mid range pricing.
We've gathered a few samples of the Nikon 1 v3 and 1 J4 in slow motion for your viewing attention. Sadly some of them have lower resolution due to either upload issues on the author's end or the Youtube resolution formula.
Nikon 1 V3 Slow Motion Samples:
Nikon 1 J4 Slow Motion Samples
You can order The Nikon 1 V3, The Nikon 1 J4  from Amazon and help this site at no cost to you, we recommend the cheaper 1 J4 over the 1 V3 if you are looking for slow motion as the quality and features are nearly identical on those modes.
Ricoh Pentax XG-1 Superzoom Underwhelms in Slow Motion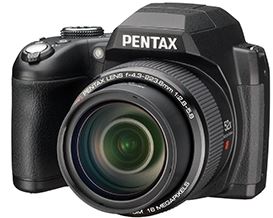 We had high hopes for Ricoh Pentax to get more serious about slow motion video in their camera offerings.  Sadly the XG-1 while impressive on the optical zoom range at a staggering 52x, it creates a vacuum on the video high frame rate side with:
1920 x 1080 (30 fps)

1280 x 720 (60, 30 fps)

640 x 480 (120 fps)***
Yes the 120fps is just at the VGA level with 720p gathering 60p which is so commonplace since 2009 in cameras.  We however are not discounting Pentax / Ricoh to deliver some high speed products by September in Photokina.
As an enthusiast camera and at a price of $399 USD it could be a cheap acceptable quality alternative for the super zoom seeker.  For its high speed video quality we'll just have to wait for better representatives of the brand.
***Finance your camera purchases and increase your income by selling your Photos and Videos on Shuttershock.com***
(Visited 511 times, 1 visits today)