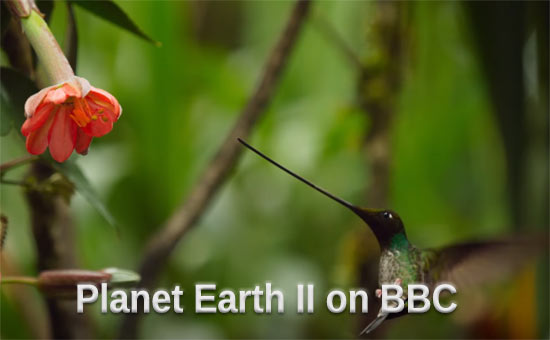 The British BBC has always been at the forefront of image techniques that revolutionize our understanding of the nature around us. Planet Earth II is the culmination of millions of hours of work condensed into 6 episodes showcasing the wonders of the natural and human built world. The news site Vox has created some mini segments that explain some of the techniques used to create the series.
Of particular interest is the use of slow motion 4k Phantom cameras, a Sony a7s for low light and the use of an IR sensitive RED Epic camera shooting at up to 300fps in complete darkness.  The videos go into camera evolution as well as techniques perfected over decades. We encourage you to subscribe to the Youtube Channel for Vox Here and of course watch Planet Earth II which is a real majestic piece of modern documentary film-making.
Where to watch Planet Earth II:
Planet Earth II will be available to watch on BBC America Here for the USA! And BBC Earth Here
The videos by Vox below go above and beyond the simple news story and dig deeper than most general audience technology segments. Congratulations to Vox for doing such an amazing job producing these segments and to BBC and their talented filmmakers for their awe inspiring work on Planet Earth II.
How the BBC makes Planet Earth look like a Hollywood movie by Vox:
How wildlife films warp time (Slow and Fast Motion) by Vox:
How the BBC films the night side of Planet Earth by Vox:
You can learn more about Planet Earth II on their website here: http://www.bbcearth.com/planetearth2/
Related Planet Earth II –  VOX Articles:
-HSC
(Visited 916 times, 1 visits today)