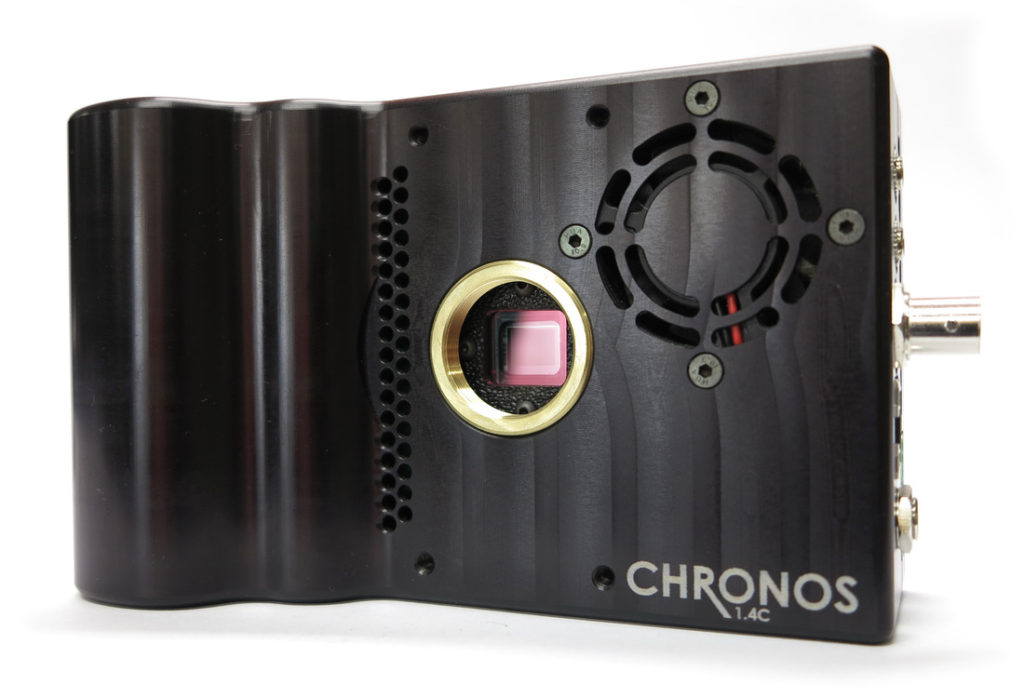 The Chronos 1.4 Kickstarter Project is advancing forward with FCC and CE approval which is crucial for shipment. Also the battery shipment issue seems to have been sorted out which could have halted delivery. Li-Ion batteries have special shipment requirements that make it hard for such electronics to travel by air for example or in tightly packed containers.  No details on the fix are specified.
There has been a setback however and that has to do with the LCD panels having a quality control issue. So the supplier will take 4 weeks extra to ship them. So all backers will have their camera deliveries pushed back by 3 weeks. The first week has already passed.  Other than that it seems to be ready for mass production.
Chronos 1.4 Delays Are Not a Big Deal:
Having a Kickstarter product delayed is almost like part of the experience.  Few if any products meet the initial timelines when funding is made. Many Kickstarter items never reach shipping phase.
This is mainly due to setbacks that are common in product development and production;  many times out of the control of the project. Even larger established camera manufacturers experience supply chain issues when components have flaws or a natural disaster prevents them from being produced on time.
Review: Chronos 1.4c HiSpeed Cam (Pre Production Model) by JoergSprave:
However the Chronos 1.4 update below shows that the cameras are very near the production phase with just the LCD and final cases ready which both are just days or weeks away. Backers of the camera should have their orders filled in mid April if nothing else creates a stumble. Of note is that the manufactured board has been swapped with a current prototype camera and it has been working with no issues. It means the most important components are not having manufacturing issues . Now they can concentrate on polishing the software release for the camera.
We should have a unit for testing by the end of April here at HSC.
Chronos 1.4 Full update #3 below by David Kronstein:
Backer surveys were sent out a while back, everyone in the $35 or higher pledge level should have gotten an email about them. There are still about 14 people who haven't responded, please check your email. If you require additional information before responding, please send us a message.
Regarding camera production, we have good news and bad news.
Bad News First
We'll be shipping about 3 weeks later than expected for both batches, earlybird units should ship around the middle of April, we had initially hoped to ship these around the end of this month.
Our LCD supplier informed us that they received the touch panels, and they're fine, but the actual LCDs behind them had a quality problem and they need an additional 4 weeks to replace the bad parts. The LCDs should now arrive at the end of this month.
We apologize for the delay.
The Good News
Final EMI scans will still be possible with LCDs we have in stock here, so FCC/CE approval shouldn't be delayed. We'll be starting this testing once the production cases arrive early next week. The additional time will also mean that the Earlybird cameras will have slightly more polished software at initial release than they otherwise would.
The camera main boards have also come in, and initial tests are good, we've swapped one into a prototype casing and it's been working flawlessly during testing.
Virtually all the parts are in, except for RAM which should be on a plane tomorrow, and batteries, which we believe we've finally sorted out the shipping issues for.
The videos for the "Support the camera, get videos!" ($35CAD) reward level are nearly done, and should go out in the next week or two. Sorry for not quite meeting the February release date for these. Super Supporter rewards should be out by the end of the month as planned.
We thank you for your patience. – David Kronstein

More Information on the Chronos 1.4 High speed camera including ordering the product at

: http://www.krontech.ca/
(Visited 446 times, 1 visits today)