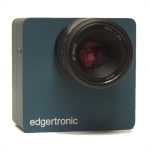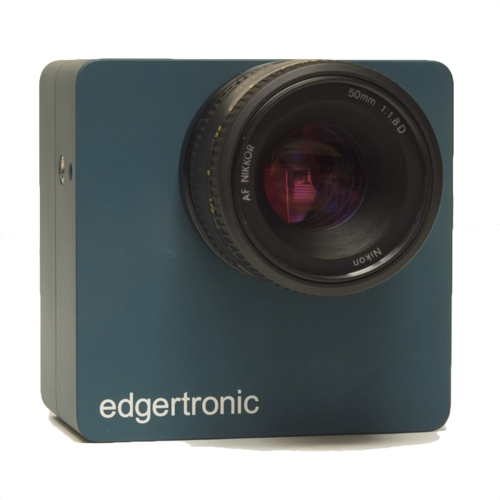 As many of you know the edgertronic hi speed camera is still in the #1 position on our HSC Camera guide.  It offers professional slow motion features in color for $5,495.00 and in Monochrome for $5,695.00.   At HD 1280*720p resolution it offers 700 fps and records in a high quality implementation H.264 codec. Up to 17,791 fps at reduced resolutions.
Mike Matter the CEO of Sanstreak Corp, the company behind the edgertronic has some info on recent developments: 
MM: "We are busy shipping cameras and working on a firmware update that adds improved UI features, genlock (syncing multiple cameras for 3D motion analysis) and an over-clocking mode to get higher frame rates."
HSC: The genlock feature is something usually found in higher end cameras and having it at this level is excellent value for money.   The overclocking might be able to extract a bunch of extra frames in an already fast camera. Great news.
MM: "We are seeing a lot of industrial and scientific users opting for the monochrome version. It costs $200 more but has 4X higher ISO. You can never have enough light."
It seems that for scientific purposes the monochrome version is the ideal candidate. It helps to have sensitivity where light is not available or is scarce and the only result you need is the actual motion data. While many filmmakers would jump to color right away, the monochrome camera could offer some users the best compromise for light gathering. Being able to shoot in dim light is sometimes much more important than having color.
Mike pointed us to the work of  Dennis Hlynsky who recently got a monochrome edgertronic camera and has been creating mesmerizing imagery with time snapshot effects. It shows that creating filmic art is more than possible with a B&W camera.
You can watch a few of his videos below or visit his vimeo site by clicking here.
Flight of a small brown moth:
Hummingbird moth – hawk moth:
The edgertronic Monochrome Under Water by Mission 31:
You can order an edgertronic camera here and while HSC doesn't get any comission so yopur cost is not increased, it would be great if you could mention you found the camera through hispeedcams.com when you order. Thank You!
(Visited 439 times, 1 visits today)