We have finalized the analysis on the Sony a7s and the Panasonic FZ1000.  We have placed the Sony in 4th place and the Pana in 5th place in our HSC Camera Guide.  Even though the a7s is only 720p it has less aliasing than the FZ1000 at 120fps and the resolution seems very close. The Sony full frame also has noise characteristics that are much better than the 1″ sensor on the FZ1000.
All in all the Panasonic GH4 in 3rd place is still a better quality slow motion camera with conformed slow motion in camera to 24p and while a bit soft at 1080p it delivers about 14% better resolution than the a7s.
The FZ1000 gets penalized for over promising and under delivering, we have new evidence that shows the 720p 240fps and 360fps vga modes were included in pre-release firmware.  If Panasonic decides to include the initially promised features then we will re-examine its place as a strong #4 or even #3 considering the quality of the 720p slow motion.
This first image shows the menu for High speed before selection: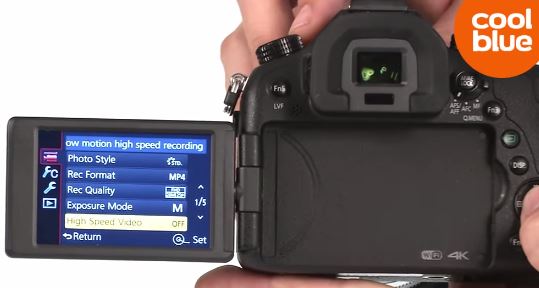 Second image shows the high speed modes on PAL video mode which are 100fps FHD, 200fps at 720p and 300fps at vga resolutions.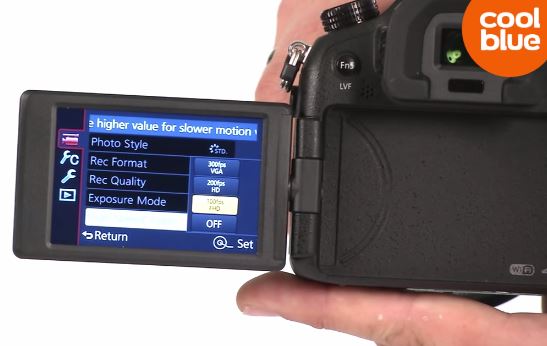 You can see the video below on Youtube posted by cool blue a review site in the Netherlands, quite a comprehensive gear shop.
It is good to have evidence beyond the press releases and store spec sheets.  The feature was there and Panasonic took it out for some reason. It also gives some hope that it can be either revived or unlocked. If you bought the Lumix FZ1000 camera be sure to tell Panasonic about your need for this feature. It may after all be something that could come back if there is enough interest.
Thank you for your support of HSC, Photokina September is near, lots of rumors already starting. Stay tuned 😉
(Visited 1,033 times, 1 visits today)