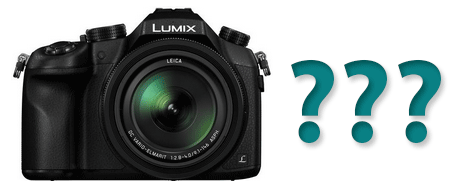 New reports from early adopters of the FZ1000 claim that the super slow motion mode in the camera is limited to 120fps at 1080p and the modes that offered higher frame rates are gone from final shipping units.
Slow motion modes announced in June:
1920 x 1080/30p (Sensor Output is 120 fps) In Final Firmware

1280 x 720/30p (Sensor Output is 240 fps) Gone in final Firmware

640 x 480/30p (Sensor Output is 360 fps) Gone in final Firmware
If this is indeed true the early promotion material which touted this feature either was erroneous or the hardware had problems with these high speed modes and it was scrapped. Another theory is that it was crippled by Panasonic intentionally because it would offer too much too soon or affect sales of higher end cameras.
The Panasonic Manuals from the FZ1000 barely touch the Hi Speed Video feature and there is no mention of other modes. You can get the manuals here:
Whatever the case may be, we need some clarification from Panasonic.  It seems rather suspicious to have this modes in detail on the promo material and then all but vanish in final firmware on shipping cameras.  It could all be that the features are there but users can't find them by being buried in menus and modes.
More info:
Thanks to our reader Dave for alerting us of this development.
(Visited 2,229 times, 1 visits today)