Update Monday Sept 8th 2014 on  FS700 II: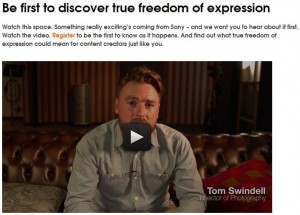 This teaser video and invitation was posted by Sony and many believe it is the new NEX FS700 replacement camera to be announced this Friday the 12th. Certainly it is going to be an exciting week for the hi speed camera market.
Sony FS700 II Spotted in the wild "Allegedly"
Sony Alpha Rumors is reporting of a supposedly leaked image of the body "image leaked by a Chinese site (Filmaker.cn)" of the soon to be released Sony FS700 II.  It sports the 4k logo and specs up to 180fps continuous are announced.  If that frame rate is 4k it will make a lot of people salivate for the camera. It will also mean that 1080p slow motion might climb to 700+ fps at full HD which will bring a hurricane combined with a tsunami for the slow motion camera market.
If the FS700 II follows its still impressive earlier incarnation it may even pass 1000 fps at reduced resolutions.   It is also rumored to be recording internally 4k and slow motion.
No other specs are known at this time but the camera has according to the leak the same sensor as the F55 with global shutter which is 3x the price and built in ND filters.
Things will get quite interesting soon. Rumors are to be treated as speculation until formal announcements are made.
---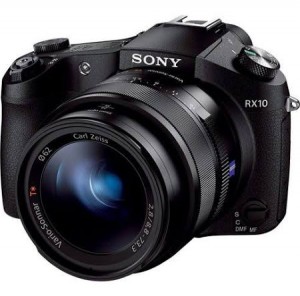 Right on the heels of Photokina we have a firmware update that improves the specs to 120fps at 720p to the Sony RX10 camera.
RX10 v2.0  Firmware Highlights:
50Mbit/s XAVC-S codec 60/30/24p 1080p
120fps for slow-motion at 720p with sensor crop.
While the RX10 is not especially a top of the line camera today it does show that Sony is able to improve specs after release including frame rates.  We expect the RX10 slow motion quality to be under what the great Sony a7s provides in both artifacts and motion. Still it is a great addition to have.  Read more about the firmware here at EOSHD.com
You can get a great deal on the Sony RX10 with a kit from Adorama here: Sony Cyber-Shot DSC-RX10 Digital Camera, 20.2MP – Bundle With 16GB SDHC Class 10 UHS-I Card, Slinger Photo Video Bag, Cleaning Kit, Memory Card Case all for $998.04  Free Shipping!
(Visited 1,358 times, 1 visits today)