The Summer is usually a time of slow product releases with little to show for in the way of new products. That, however, means that the fall product cycle is close by and now releases should be picking up the pace.  We have some rumors and information that may be valuable when considering upcoming high-speed capable devices.
Do note that rumors and speculation are subject to change or be completely incorrect so take a lot of this with a grain of salt. We strive to weed out the most outlandish rumors but concentrate on the most probable technology announcements.
Slow Motion News and Rumors for July 2018!
Galaxy Note 9 May Shoot 960fps for 2x as long as S9!
The latest rumor on the Galaxy Note 9 is that the high-end phone will be able to shoot 960fps for 0.4 seconds instead of 0.2 sec as it is the case of the Galaxy S9.
Galaxy Note 9 Rumored Specs for Slow Motion Mode:
960fps 720p for 384 frames or 12.8 seconds playback at 30p!
480fps 720p for 768 frames or 25.6 seconds playback at 30p!
This would require a doubling of the buffer memory for the feature which may mean that it will also be able to shoot 4k 120p if   only for a few seconds but we probably will not see this feature yet as the camera sensor also has to be able to record at that frame rate at UHD resolution which is unlikely.  We hope to see 1080p slow motion be upgraded from 240fps on the Note 9 as an added benefit but it may also be skipped and only allow 720p modes.
How Do Dogs Get up So Fast ? – in 4K Slow Motion by Warped Perception:
In this excellent video by Warped Perception, you are able to see dogs standing up from a completely relaxed position and the leg and body motion associated with the action.  What is the scientific merit for this? For one it may help with building robot quadrupeds that can get up faster from a fall as they regain their center of gravity. This is a really cool use of Slow Motion Footage!
CBS BTS How a Slow Motion Camera Works? 
https://www.cbsnews.com/video/behind-the-scenes-how-does-a-slow-motion-camera-work/
The link above shows a short video made for CBS News 48Hrs with the Phantom Flex 4k. Goes over the very basic aspects of high-speed video recording but also shows some cool footage.
Sony Xperia XZ3 Will use the new 48MP sensor from Sony: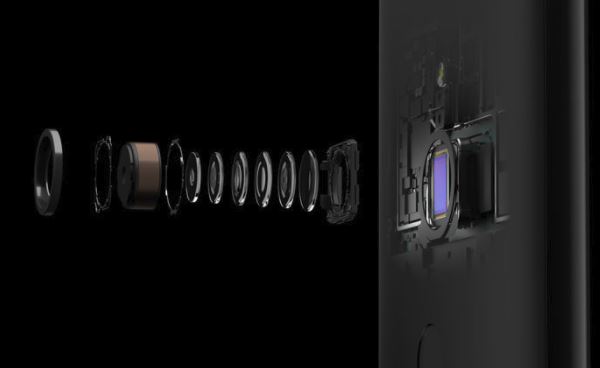 As we speculated in our earlier post about this new IMX586 Sensor, this new part may be used in their flagship Xperia Phone now rumored to be the XZ3.  Slow motion wise it was not very impressive with only 240fps at 1080p as max frame rate there and 480fps at 720p but the ability to shoot 90fps at 4k is enticing.  Rumors now estimate this will be the sensor for the new flagship phone based on the appearance of a single camera module with a hyper-resolution of 48MP for supersampling pixel data.
Ballet Movements in detailed Slow Motion:
You may not see this every day but this video of Ballet being performed while recorded in higher frame rates may make you appreciate the difficulty and perfection associated with the art.
The article at Pointe Magazine Here has the video and details!  
Apple iPhone X Replacement may venture into higher frame rates!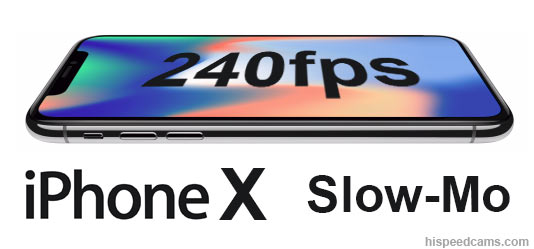 While not a lot of detail has been released, it is rumored that Apple will increase the frame rate capability of the iPhone as well as increase the resolution.  If anything shows up in the high frame rates for the new iPhone 9, X2 or Xs or whatever they may call it, then we expect to have at least 480fps at 720p as an option.  Considering Apple has been a leader in introducing higher frame rates on phones we estimate it will have to up their game for the 2018 announcement to compete with Samsung, Sony, and other handset makers.
Canon and Nikon Mirrorless Cameras May Improve Frame Rates:
The Nikon 1 format was declared dead by Nikon not to long ago but the company will be releasing a full frame mirror-less camera this year see the video below:
The fact that both SLR camera leaders will enter the mirror-less space in a big way soon will probably mean that higher frame rates will be possible with the new technology. We expect 120fps and even 240fps to be present in the first generation of these cameras with the possibility of higher frame rates in a few years. The good news is that companies like Sony and Panasonic will need to offer improved frame rates in their featured specs to have a competitive edge to the behemoths of the camera world.  We would love to see a 480fps capable Panasonic Lumix GH6 or Sony a7 camera that record at least at 1080p.
Panasonic is also releasing a new generation of high end CMOS sensors with global shutter see this report here at Image Sensors World! 
The fact that Panasonic is also entering the BSI CMOS sensor space in a new way bodes well for higher frame rate parts. We will have to wait and see where these new sensors will end up.
iPhone X used to film Hummingbirds Up Close!
Who says you cannot shoot beautiful TV worthy footage with your iPhone? As the video below shows, adapting a 3rd party lens to the handset you can create truly stunning footage.  Sure you will not get wing motion in beautiful frozen fashion as you may need 1000fps or above to do that but if phones improve we may see these naturalists come up with truly mind bending footage one day all from their pocket devices.
Hummingbirds in Slow Motion – iPhoneX and Moment Lens by The Jungle Diaries:
That is all for now, things will start to heat up when it comes to camera announcements as the Summer draws to a close. Stay tuned and many thanks for your support of HSC by visiting our affiliate links and banners you make this site possible! -HSC
(Visited 510 times, 1 visits today)