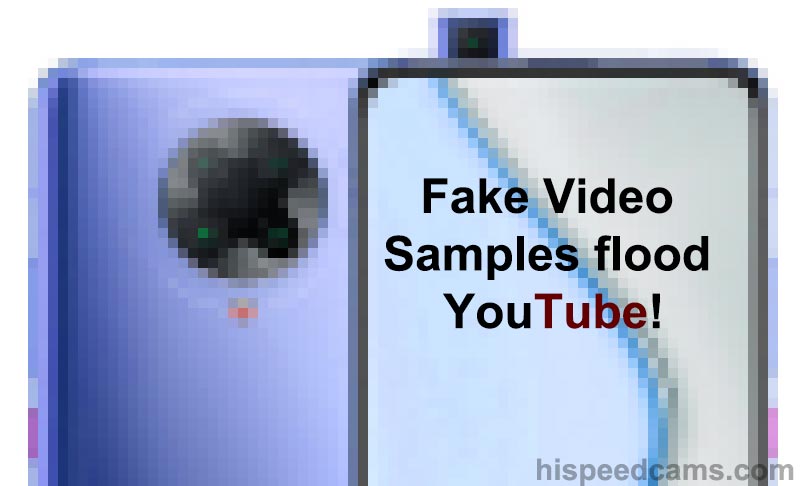 Believable slow motion video samples on Youtube for phones and cameras are so confusing nowadays that you simply cannot rely on them unless it comes from a reputable source.  The avalanche of fakes is so big that it makes it next to impossible to find the real ones out there.  It also makes it extremely hard to choose a slow motion capable phone when the supposed videos you are looking at are faked from other devices or even professional slow motion cameras.
There is also the big problem of stealing real quality slow motion footage from other channels and using it in compilations that claim to be from a phone or camera in order to get clicks and views for quick revenue.  The problem goes even deeper when these fakes overtake most other real videos due to the viral nature of their compilations as they usually look much better than anything these cheap devices they claim to represent can do.   We examine a few cases that can educate you on how to spot these fakes!
Slow Motion Phones Sample fakes:
The Xiaomi Mi 10 pro, for example, is a phone that boasts the following specs in frame rates:
| | |
| --- | --- |
| 960fps | 720P/1080P |
| 240fps | 720P/1080P |
| 120fps | 720P/1080P |
Xiaomi is not very forthcoming with the specs of the slow motion as it does not specify duration or method of capture. The samples below show us the problem of fakes head-on:
Xiaomi Mi 10 Pro Slow Motion camera test. by Pro Mind Tech:(FAKE)
Xiaomi Mi 10 Pro 960FPS slow motion video sample by myphone.gr: (REAL)
As you can see from the above two video samples the quality of the super slow motion footage is not as good as claimed in specs. It is actually interpolated 720p at best for a very short time frame. The Fake footage in the first video is a complete fabrication and also seems to be showing videos from other channels.  No Shame!
Two more samples:
Redmi K30 Slow Motion 960fps || Redmi K30 Pro 720p 960fps Super Slow Motion by Mtrickz:
Xiaomi Redmi K30 5G mi camera 60fps 4k 960fps slow motion video test || by Mvs Shingala:
So which is the fake one?  As far as we could tell both are real even when some comments accuse them of being fake, The quality and duration for the videos seem real and within spec. We believe both are real in this case but how can you really tell?
What to do, how to trust and spot them?
The only real thing you can do is besides visiting HSC's Camera Guide, is to look at the channel that is showing the footage for that device and making sure they do have access to the phone. They will usually show the phone in physical form and also do a video review with it along with real slow motion samples.
We recommend the following Youtube channels that are dependable enough to believe in their samples without a second thought as a good start:
We also recommend to vote down fake videos when you catch one in order to discourage the spread and production of these clickbait constructs.  Share your experiences below regarding fake video samples from phones and cameras you have encountered-HSC
(Visited 419 times, 1 visits today)