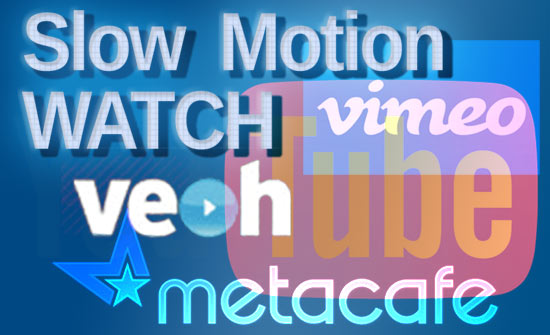 There have been some outstanding slow-motion videos produced so far in early 2018 and we want to showcase a small but good sample of them in Slow Motion Video Watch. Thank you to our readers for many of these submissions, we really appreciate your help in finding much of this footage as the sheer amount of quality material produced would make it harder to weed out compelling examples.
From super slow motion technology evolution and mirror cameras to dropping a piano from 8 stories, there is something for everyone on this list. Make sure you visit the creators of these videos and subscribe to their channels which are linked on the video descriptions. Only then can they continue to produce such awesome content.  If you have some you would like to share, make them known on our contact page!
VIDEO OF THE MONTH-MUST WATCH: Ultra High-Speed Cameras – How do you film a tank shell in flight or a Nuclear bomb test? by Curious Droid:
How did NASA get those great film shots of Apollo and the Shuttle? by Curious Droid:
1000 fps boxing slow motion Superhero Shot on Sony RX0 Video Challenge Head Moves by UncleSamPatriot:
FPS1000HD high-speed camera teardown by tesla500:
Two Hundred & Sixty Frames Of Snow: Kinefinity Terra 4k HD by Philip Bloom:
Splitting 10 Decks of Playing Cards with Hydraulic Press | in 4K! by Hydraulic Press Channel:
Fierce Wild Eagle Attack in Water – Slow Motion – amazing details from Alaska by SassePhoto:
Gav & Dan from The Slow Mo Guys have been working overtime with a Youtube grant to shoot for several weeks all sorts of cool experiments. You can see a few of them below and which show that they are quite unbeatable at the Slow-Mo Coolness game. Also, we are glad to see Gavin Free and his partner are doing better after suffering a life-threatening close call in January, you can read about it here in the Washington Post. Stay safe guys!
Throwing a Needle Through Glass in Slow Motion Shaolin Monk by The Slow Mo Guys:
Dropping a Living Room from 8 stories high by The Slow Mo Guys:
Rubber Wrecking Ball in 4k by The Slow Mo Guys:
Slicing Rubber Band Ball  by The Slow Mo Guys:
Splitting Bullets in 4K by The Slow Mo Guys:
(Visited 2,046 times, 1 visits today)