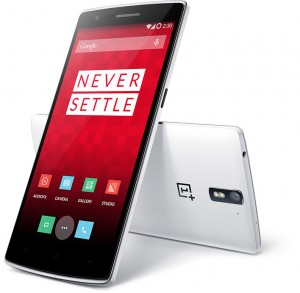 The just announced OnePlus One Phone from the Shenzhen China based company OnePlus has some pretty impressive specs for a low price.
4k 2160p video

720p 120fps  slow motion
13 Megapixel – Sony Exmor IMX 214 Generation 2 sensor
6 lens element design to avoid distortion and color aberration
5.5″ 1080p display with 3100mAh bettery.

2.5GHz Quad-core Qualcom Snapdragon 801 cpu.

MSRP of $299 for 16GB and $349 for 64GB version
Android with 

CyanogenMod extremely customizable.
The phone is very capable and should create competition to the Nexus 5 from Google and Galaxy S5.  720p 120fps is not a new spec it was available since the Note 2, Galaxy S4, iPhone 5s, HTC One, Note 3 and Galaxy S5.   The iPhone 5s and the HTC One have about the same resolution in hi speed mode which is not true 720p. → Continue Reading Full Post ←