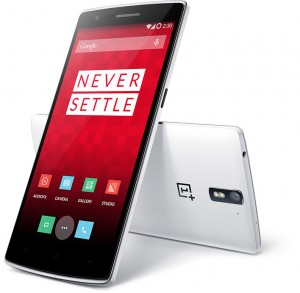 The just announced OnePlus One Phone from the Shenzhen China based company OnePlus has some pretty impressive specs for a low price.
4k 2160p video

720p 120fps  slow motion
13 Megapixel – Sony Exmor IMX 214 Generation 2 sensor
6 lens element design to avoid distortion and color aberration
5.5″ 1080p display with 3100mAh bettery.

2.5GHz Quad-core Qualcom Snapdragon 801 cpu.

MSRP of $299 for 16GB and $349 for 64GB version
Android with 

CyanogenMod extremely customizable.
The phone is very capable and should create competition to the Nexus 5 from Google and Galaxy S5.  720p 120fps is not a new spec it was available since the Note 2, Galaxy S4, iPhone 5s, HTC One, Note 3 and Galaxy S5.   The iPhone 5s and the HTC One have about the same resolution in hi speed mode which is not true 720p.
There are still no samples of the OnePlus One phone in slow motion yet but we found 4k sample videos.  Detail and quality seem very good which makes us think it will be competitive with the iPhone 5s in the slow motion quality dept.
You can find the 4k samples below:
…..
…..
Samsung Galaxy SV
The recently shipped Samsung Galaxy S5 also does have the 720p 120fps spec but the line skipping is so bad to make it unusable for real video production. It is good quality wise in the noise and color department but resolution is severely truncated by line skipping; creating sub-par aliasing. See video below:
…..
We recommend you wait to see samples from the OnePlus One before you order it for its 120p 720 feature.  If you do need a phone with slowmo capabilities the iPhone 5s or HTC One M8 have the best 120fps slow motion resolution wise.
(Visited 3,866 times, 1 visits today)