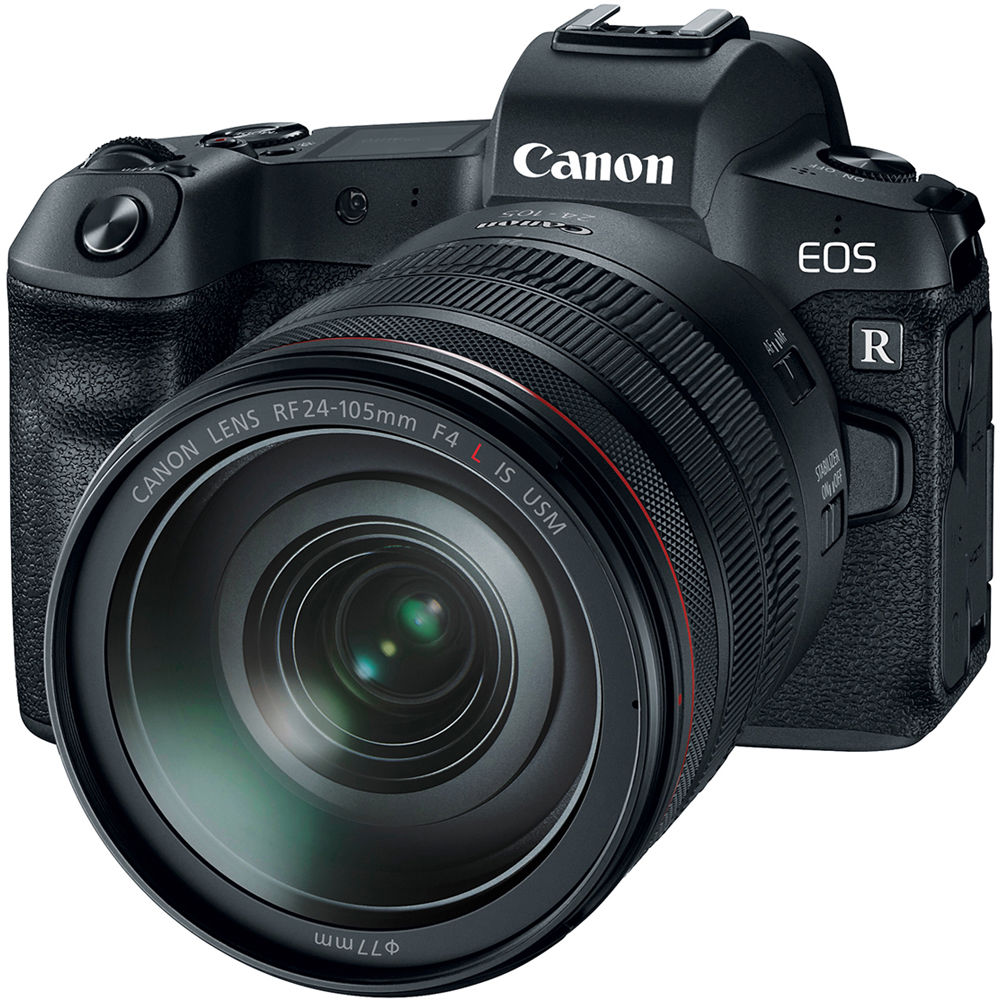 Quite a few of our readers have asked for HSC to comment on the rumors of a Canon R5 Mirrorless camera that according to unsubstantiated information claims 120fps at 4k and 8k at 30p.  The R5 may be the modern non-DSLR successor camera to the EOS 5D Mark IV and could become a major release for the company for this decade.  As rumors go we can probably believe some of it but we have to be skeptical on the full specs because Canon has not shown the willingness to push the envelope as far for many years and has calmy let Panasonic and Sony take the firsts spots on video features.
We would love to see Canon go ahead and push the envelope with amazing video features that can revive the platform for serious video production the same way the 5D Mark II did back in 2008 when it took the video world by storm and made it possible to shoot quality video that looked a lot like the 5D still images that have dominated certain segments of still imagery business like weddings.
45mp (One source said 40mp)
IBIS

5 stops with IBIS alone
7-8 stops of correction when used with in-lens stabilization

14fps / 20fps (One source said 12fps / 20fps)
Scroll wheel added to the back
No touch bar
Liveview/Movie toggle like previous EOS DSLRs
Larger capacity battery, but looks like the LP-E6
8K @ 30fps RAW
4K @ 120fps
4K @ 60fps
The info I was given about a crop was confusing
Announcement ahead of CP+ next month
So let's dissect the above information…
-45MP FF Sensor seems plausible but we probably will see a 50MP sensor with a 48.x effective pixel count. Big area and hi pixel count sensors are not ideal for high-speed video, so this is another hint at the rumors being a wish-list.
-The IBIS in-camera system is a little suspect considering the reliance of Canon to tout their lens IS systems which are a major selling point for the platform but they have already showed a patent with IBIS for the EOS M platform which should be introduced soon enough. They cannot keep ignoring other brands having excellent IBIS and dual IS systems like Panasonic Dual OIS which really kills the EOS system on stability performance.

-Frame Rates:  120fps 4k? color us skeptical but the fact that only the very best and expensive canons do 4k 60p at most will probably mean that as a first iteration of the R5, it will probably only do 60p at 4k.  Canon will probably introduce 4k 120p at some point in the future but not this early in the cycle.  They are known to milk features at a snail's pace in order to maximize the longevity of camera platforms.
-8k 30p?  Someone is wishing too much, we possibly can expect if real the 8k to be a supersample mode to the 4k video in order to offer better per-pixel detail the way other camera brands do 4k by using a 6k source.   So we don't expect 8k as a format to be anywhere in a camera from Canon this year, supersampling yes but full 8k no-go, especially in RAW mode, was it would require staggering data rates.
If you want to see what 4k 120fps looks like, this RED Gemini 5K S35-shot video will give you a hint:
Tomas Lemoine – Test Red Gemini 4K 120fps by JC Pieri:
And if you have not seen 8k 30p video, let us point you to this amazing footage for a Samsung TV demo:
Samsung QLED 8K 30P SDR HEVC 10bit Demo T5 posted byJmslhkq H:
So at the end of the day we have imaging technology now that is capable of this and more but having it on a canon R5 camera for little cost compared to cameras that can do this seems for now out of the realm of possibility.
In any case, we will know soon enough as CP+ will be at the end of the month Feb 27th to March 1st.  If Canon does show a new camera, we would love to be impressed but don't count on it. -HSC
(Visited 866 times, 1 visits today)