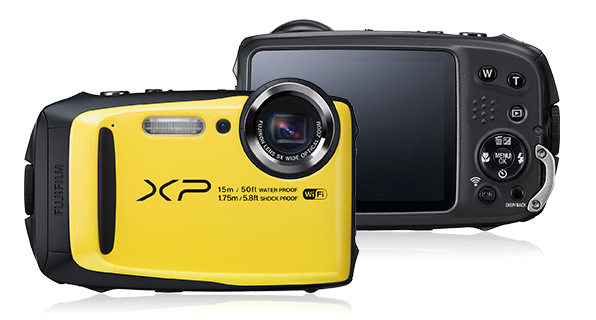 Fuji got quite a few products out at CES 2016 for photographers but nearly all had no real slow motion capabilities except for the Fuji XP90 Rugged waterproof compact camera.  It is the same 16.4 Megapixel CMOS sensor with 5x optical zoom and a pretty standard 28mm lens at the wide end as last year's Fuji XP80.
It is still shockproof from 6ft, waterproof to 50ft and freeze-proof down to 14 degrees Fahrenheit.  But aside from the harsh treatment capabilities the camera has  a larger 3 inch screen vs 2.7″ on it's predecessor and the 1080p video spec has been upped to 60p for a little slowdown.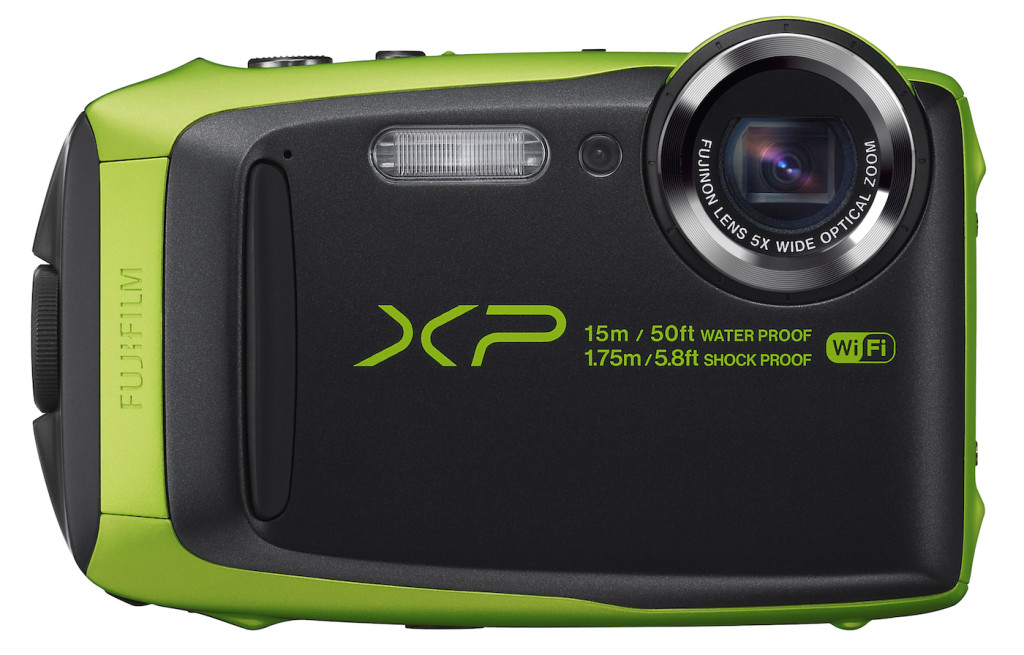 Updated Info Jan 20, 2016 Thanks to Fuji Guys: 
Earlier Post Continued below:
One feature of intrigue listed in the Fuji XP90 specs points to "480fps at reduced resolutions".  As to what that means remains to be seen. It probably also means that there are 120fps and 240fps steps in between.  As to why there is absolutely no detailed info on this mode the explanation is simple. It is there but it is not considered a big selling point; which means we will have to find out what resolution and quality is achieved when it ships in early February 2016 tentatively the 4th.
As you can see in the video below the camera also has a time-lapse mode, which in practice generates pretty horrid flicker. It can do it but you will have to fix it in post with software like flicker free if you have a problem with strobing.
FinePix XP90 – First Look by Fuji Guys:
We have asked Fuji directly and others for this info and hope to have some definitive answers soon.
Suggested Retail price will be $229 and will ship February 4th 2016.
(Visited 2,052 times, 1 visits today)