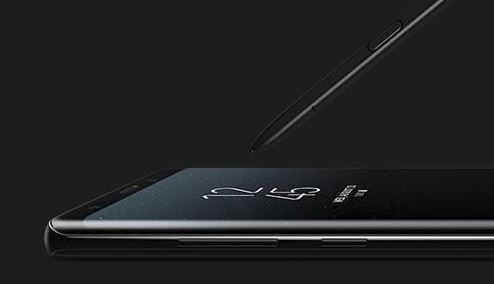 With the Samsung Galaxy S9 and S9+ on the running for the best slow motion smartphone of 2018, recent leaks if confirmed could make the Note 9 an even better proposition for high frame rate enthusiasts.  As with all rumored and leaked info, it could be false or inaccurate when compared to the final specs.  However, this phone is scheduled for an August 9th, 2018 reveal at a special event.
The most encouraging info on the new Phone will be the use of a new ISOCELL sensor capable of full HD recording at 960fps. Which will be a big improvement from the Galaxy S9's 720p 960fps. That phone only records 0.24sec worth of 960p video so it would be ideal if the Note 9 was able to at least double that time but at full HD resolution.  The phone is expected to cost at least $960 based on the Note 8 price so it will not be cheap to get this kind of performance.
Galaxy Note 9 leaked specs:
6GB of RAM/ 128GB of storage  Standard
8GB/256GB and 8GB/512GB As Pricier Options
Samsung ISOCELL technology Camera Module 15% improvement in low light.
Full HD Super Slow Motion Feature! (As opposed to HD only on the Galaxy S9)

Stacked ISOCELL Sensor

Snapdragon 845 For America & South Korea Exynos SoC for the rest of the globe.
4000mAh or 3,850mAh Battery Module
Bluetooth Pen with Wireless Control of Phone features like playback, song skip, unlock, timers…
5 Colors Gray, Lavender, Black, Brown & Blue
Improved screen for sunlight visibility
Design near identical to Note 8- Fingerprint reader moved on the back below the camera module to avoid smudges.
Price: Starting at £869 Pounds MSRP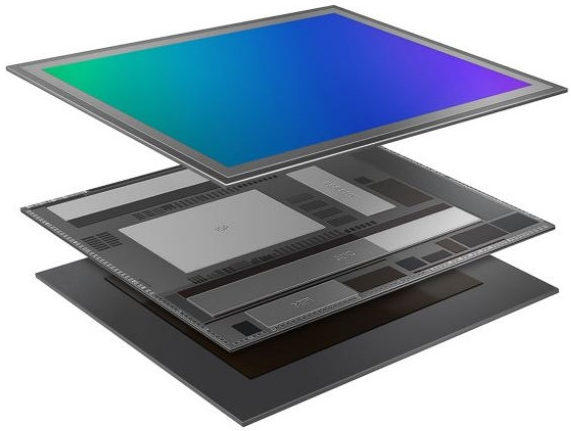 "With advanced PDAF (Phase Detecting Auto Focus), such as Dual Pixel and Super PD sensor, ISOCELL Fast sensors identify the distance of fast-moving objects even in low light for faster and accurate autofocusing. The 3-stack FRS (Fast Readout Sensor) enables high-speed captures at Full HD video."
So given the information out there and the fact that Samsung will be making most of their own imaging sensors going forward in order to take that business away from Sony, our educated guess will be that the Note 9 will sport the 3-stack ISOCELL Fast 2L3. The 1.4-micrometer (μm) 12-megapixel (Mp) image sensor which is an outstanding spec part and capable of massive read-out speeds needed for true full slow-motion video capture.
The S5K2L3 sensor is already in mass production which bodes well for including it in the Note 9.  If Samsung is able to really deliver the 960fps frame rate at full HD 1080p resolution then it could easily take the crown as the best slow motion capable smartphone ever released.  We are still unsure about the recording time and if it will be improved at all from the Galaxy S9's pitiful 0.24 seconds at 960p but it is an encouraging sign to see Samsung really stepping up their game when it comes to slow motion capture.  We will know the real full specs after the August 9th reveal. Stay Tuned. -HSC
(Visited 2,100 times, 1 visits today)