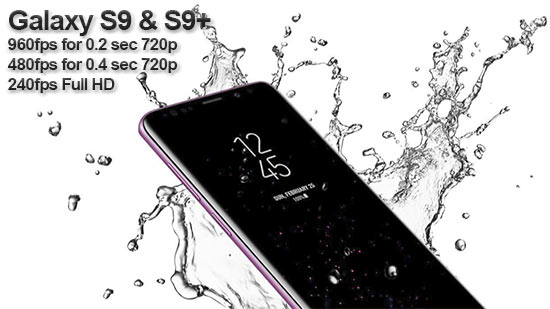 Both the Galaxy S9 and S9+ phones shipped with 720p 960fps slow motion capability but the recording was limited to 0.2 seconds which is just too short a time span.  This made it difficult to capture things in manual mode since the reaction time of your finger is about the same as the recording time making you miss moments.  Pre-record made it easier but still limited to just 6.4 seconds playback in regular 30fps video timelines.
The new S9 update allows for manual high-speed recording to be used in 480fps slow motion mode at 720p for now 0.4 seconds or twice the recording time.  This allows for easier capture of moments but in real time playback at 30fps it is the exact same playback time of 6.4 seconds.  Since only 192 frames are recorded in the 0.4 seconds same as in the 960fps mode of 0.2sec then the only thing you gain is double the time to capture the moment. It would have been ideal to get also double the playback time.  Memory buffer seems to be the limiting factor here!
Galaxy S9 Slow Motion Software Update July 2019:
The new S9 update has been pushed to unlocked devices first "India and South Korea So far" but will be available on all carriers and countries at some point soon.  The update improves, security, stability and camera features that feature AR like Emojis besides the slow-motion improvement.  It is of note that after the update you will not be able to downgrade the software to an earlier build unless you jailbreak the device which is not recommended.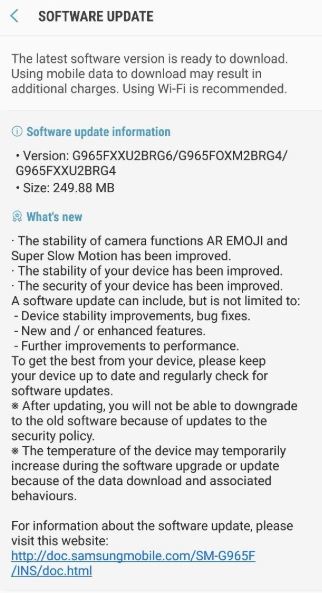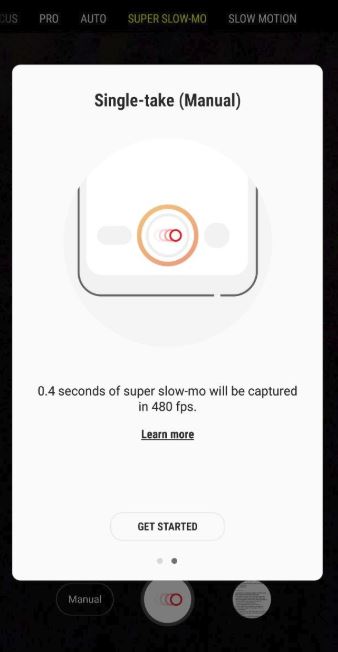 One thing to keep in mind is that the manual slow motion feature of the phone will de-activate the option for 960fps in manual mode and only leave it available for the Automatic mode.  Manual will now be 480fps only which is something to consider if you want 960fps to still be available in manual mode.
S9 plus super slow-mo series Ep. 1 by I'm Random:
We would have loved to see the Galaxy S9's 480fps mode to really double the playback time to 12.8 seconds at 30p instead of just recording the same short buffer of 192 frames which was already maxed out at 960fps.  The Phone on-chip DRAM buffer seems to be the limiting factor and why it's capped.   The OnePlus 6 seems to be the leader in recording time with 3.75 seconds of recording which translates to 1,800frames or 60 seconds 1minute of real-time playback. When you look at the S9's 6.4-second playback suddenly the phone doesn't look that powerful.  We believe the OnePlus engineers are using the main Flash memory to record the buffer which allows for such a long rec time.  Samsung, in theory, would be able to do the same if needed.  We expect more phones to use the internal Flash memory of the phone to increase recording times in high frame rate video modes which may translate to real jumps in both resolution and recording times for smartphones.  -HSC
Finches flight in super slow motion on Samsung S9 by Daniel Pilcher:
(Visited 814 times, 1 visits today)