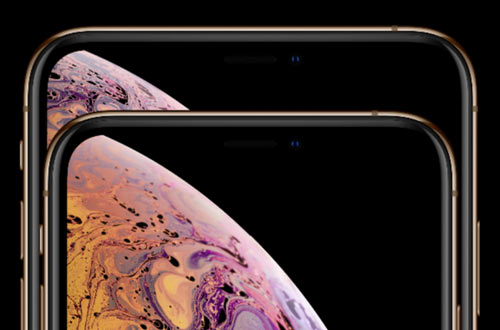 Apple has released a preview video showing the video capabilities of the iPhone Xs in 4k 30, 4k 60 and slow motion 1080p 240fps.  You can see in the liquid and sound part of the demo the quality delivered by the full HD slow motion but it is hard to judge per pixel sharpness and or artifacts from such a short high shutter video. We will need more real-world samples in order to see if there has been an improvement from the iPhone X of 2017.
We have isolated a part of the footage to see the slow-motion compression and we could detect aliasing in the edges, softness and compression artifacts which are typical of mobile phone high frame rates. The iPhone Xs seems to still have them to some degree. Color and motion on the codec seem to be excellent especially in 4k which looks extremely detailed and with more than acceptable dynamic range.
iPhone Xs First Shot On Footage Sample:
Shot on iPhone XS – Experiments in 4K, Slo-mo, and Time-lapse by Apple:
As you can appreciate from Apple's cool demo movie the iPhone Xs is capable of excellent results in controlled situations and should easily achieve the best color and resolution in 4k and the rest of the video modes compared to previous iPhone releases.  4k 60p footage seems to be a clear step up from earlier attempts by Apple and the increased memory and processing along with a better codec implementation seem to be taking it one step above last year's iPhone X and iPhone 8.
In the Frame Grab below you can see the typical softness and aliasing associated with higher frame rates on mobile devices. The iPhone Xs seems to be skipping lines and throwing away some information at the 240fps slow motion frame rate.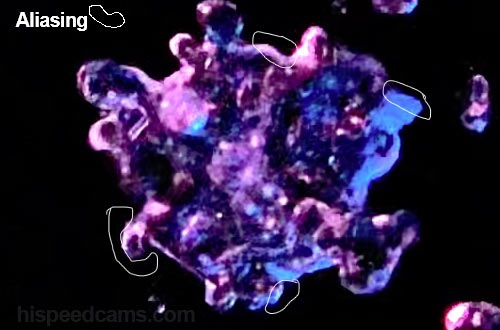 We will have more samples from the iPhone Xs as soon as they become available. From what we have seen so far it seems that if you are an iPhone user, you simply can't go wrong with an iPhone Xs or Xs Max for images and video capture.
Marques Brownlee has added his initial honest review of the iPhone Xs Max which shows that the phones are just refinements and not really a big step up.
Apple iPhone Xs Review: A (S)mall Step Up! by Marques Brownlee:
As far as the iPhone XR we simply can't see if it will be the same module and processing as the Xs variants so we will need to wait for samples and comparisons to crop up.  Stay Tuned – HSC
(Visited 2,992 times, 1 visits today)