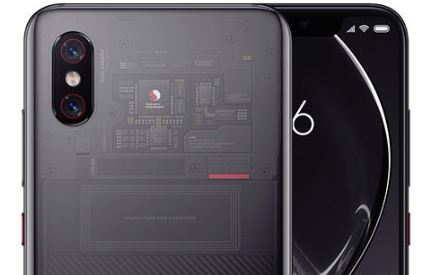 Xiaomi is soon releasing a new Firmware Update:  ROM – MIUI V10.1.2.0.PEHCNFI – based on Android 9 Pie and available first in China now.  The 2.1 GB update will include two new features that will make these phones more competitive. Search online for the ROM – MIUI V10.1.2.0.PEHCNFI  and be sure to follow the instructions while updating your phone.
The first feature is the inclusion of a 960fps slow-motion mode which is a big increase from the 240fps max setting before. As with other Xiaomi releases of the past, the slow motion samples are very hard to find or non-existent and there is a huge likelihood that they will use image interpolation from that same 240p to yield the 960fps. In a previous article, we referenced this test that showed the Xiaomi Mi Mix 3 using clear software interpolation to reach those frame rates.
Mi 8 and Mi 8 Explorer Feature Samples:
We found the following sample which could be real but we cannot corroborate its authenticity. If it is from the Mi 8 then it clearly shows interpolation in software being applied.
Xiaomi mi 8, cámara super lenta 960 fps by juan gutierrez:
The second feature is called: Super Night Scene which works by taking 8 different photos at very high speed and at different exposure values, then merges the result to create a better per pixel output that manages color and noise very well. This may be close to the Night mode on Google's Pixel 3 Phone in how it does computational photography. Some were quick to call it a copy algorithm but we think this type of code needs quite a little bit of testing and time to do well. In our view, all phone vendors are using incremental camera computational algorithms to beat the hardware limitations in sophisticated software.
This comparison on Youtube shows the Xiaomi algorithm being close to what the Pixel 3 and Huawei Mate 20 X can achieve but really falling behind.
Pixel 3 XL vs Mate 20 X vs Mi Mix 3 – Night Mode Review! by Frankie Tech
It is encouraging to see phones updated to improve their slow-motion characteristics, but we would rather see real frames captured instead of interpolation regardless of how well it is implemented. In time the hardware will become more powerful, negating software shortcuts in high frame rate capture.   Let us know your thoughts below.– HSC
(Visited 1,983 times, 1 visits today)