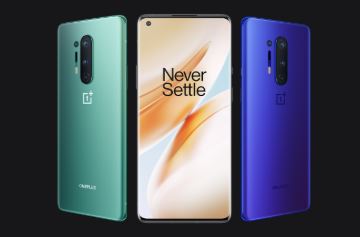 There has been an absence of real world samples of the OnePlus 8 in slow motion due to mainly of the hardware not reaching testers fast enough and the COVID 19 pandemic slowing things even further.  However, we have found a video that shows the OnePlus 8 Pro being compared to the Samsung S20 Ultra and the iPhone 11 Pro in the 240fps slow motion mode.
It is clear that the OnePlus 8 has a more processed image with higher saturation and apparent detail retention. It is also notable that dynamic range seems to be a winner in the OnePlus as well. The quality offered by the new handsets from the Chinese company is really astounding considering more expensive phones simply cannot seem to fully compete here. While more samples are needed the footage below shows a good enough view of what you can expect.
OnePlus 8 Pro the best slow motion phone or just barely?
It is critical to note that more samples are needed and that the OnePlus 8 offers a 480fps mode that is heavily pixelated at 720p and the S20 ultra offers one at 960fps 720p that is very soft but are not compared in this footage.  Once more samples of those modes are available we can revisit them.
Oneplus 8 pro | Samsung S20 Ultra | iPhone 11 pro Max | Slow motion | camera test by Mobizz Phobia:
On this excellent video comparison by Mobizz Phobia, In some instances the iPhone looks to have better detail and color but it is not clear cut. The Samsung in most of the tests at this 240fps 1080p frame rate is clearly the loser with the worst dynamic range and more heavily affected by the compression.
One Plus 8 Pro looks to be the winner at 240p 1080p from these three phones if you only look at this video and it is a tall order since the iPhone 11 has been the best 1080p 240fps phone since last year on our list.   We stress that more samples and direct comparisons must be made to warrant a final verdict.  OnePlus looks to have an excellent phone here but we are not happy about the lower quality 480p so if you want it only for the 240fps then you simply cannot go wrong here.
There are more cameras coming this year and Sony is going to announce on the 26th of May what may be a new RX camera which will make things interesting.  We will definitely update you on that front.  Stay safe out there and thanks for reading! -HSC
(Visited 1,112 times, 1 visits today)