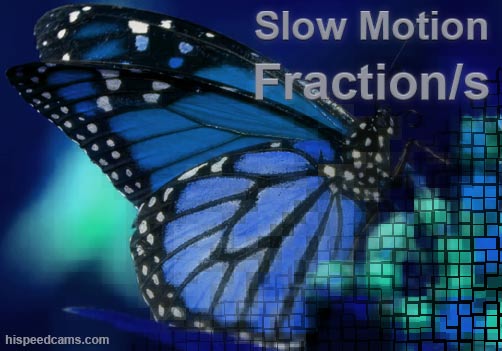 To better encapsulate the slow motion happenings of the web we are starting a new post type called Fraction/s as in "Fractions of a Second" that shows anything and everything related to slow motion that has happened recently.  This is based on the fact that high speed imaging hardware releases have been stabilizing and slowing down compared to previous years.  This way we can better cover anything small or large related to this craft.
Thanks to our readers who have submitted a lot of this information which sometimes escapes us. There is a lot of interest in slow motion related information but it is easy to get buried in the mountain of daily information. We hope that we cover many of these occurrences so you get to see them.
Slow Motion Fractions June 2019:
New One Plus 7 Pro Video Sample:
OnePlus 7 Pro Slow motion 480 fps by TechBeLike:
We can clearly see the same resolution loss as in the OnePlus 6 but with slightly better compression which is ok but still far from ideal. If OnePlus could clean this image and make it 1080p many slow motion fans would find it near incredible as it records 480fps for 3.75 seconds. This is already good enough to analyze your golf swing for example but hardly broadcast ready.

How to activate slow motion camera mode on Galaxy A30 and Galaxy A40:
This Article by Sammobile shows you how to activate a slow motion mode on these devices after a software upgrade.
https://www.sammobile.com/2019/06/10/galaxy-a30-galaxy-a40-activate-slow-motion-camera-mode

Top 15 Slow Motion Video and Camera Apps for Android 2019:
This article by jihosoft lists 15 apps and methods to get slow motion on your android devices. Note that if your hardware does not support it you will not get real slow motion frames.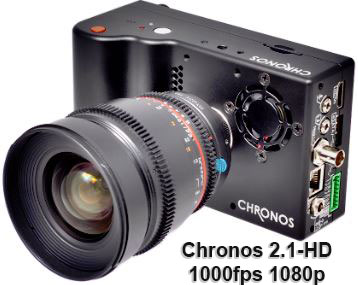 All 40 early bird units of the Chronos 2.1 HD camera have been sold out. Congratulations to krontech.ca on their early success.  If you need a 2.1 HD 1080p 1000fps camera from them you can still get one of the regular cameras from the next 200 unit batch after the early bird units have been delivered.  Go to their website for more info: krontech.ca

10 Sick Whips in Slow Motion from the Crankworx Innsbruck 2019 Whip-Off:
"Riders were absolutely sending it at this year's Crankworx Innsbruck Whip-Off presented by Spank . Check out 10 of the sickest whips (and tricks) in slow motion."

Help Someone by Buying his Chronos Slow Motion Camera:
This post at the Chronos Camera forum offers a near brand new camera for $2500 USD due to the terrible news of the owner's wife having cancer diagnosed.  If you need a camera you could help someone while getting cool gear for a discounted price.
Post here: http://forum.krontech.ca/index.php?topic=472.0


Sony Venice gets more frame rate options at 6k resolution!
Cine Gear 2019: Sony VENICE Firmware Updates with HFR and more

Optimized slow motion for the DJI OSMO Action:

Xiaomi Mi 9T to have 960fps slow motion mode:
Xiaomi Mi 9T is all set to debut in the Asian market on June 20


There you have it,  thanks for reading our post. Be sure to send anything you deem worthy our way related to slow-mo stuff – HSC
(Visited 553 times, 1 visits today)