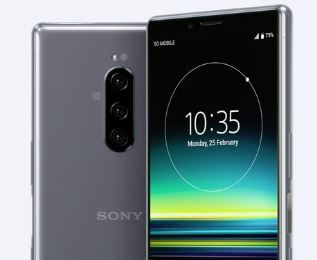 So now that the Xperia 1 phone has started shipping to some parts of Asia and Oceania it is time to see what the initial slow motion 960fps samples look like.  It seems that the length of the playback video is unchanged at 6.4 seconds for 720p and 3.2 seconds for 1080p. So 96frames are recorded at 1080p 960fps and 192frames at 720p. This is the same restrictive spec for three years in a row by Sony.
You would think by now the phone could have increased the slow motion buffer to something useful like at least half a second instead of 0.2sec for 720p and 0.1sec for 1080p. Think again, it seems we will not get anywhere near usable times in 2019 from the Xperia Line again. Your best bet for recording on Sony will be to get a camera like the excellent RX Series that allow much longer recording times and greater resolution.
Sony Xperia 1 First Slow Motion Samples 960fps:
So here are the confirmed initial samples we could find for this handset. We are not recommending it for the slow motion feature due to the low recording times. See the OnePlus 7 and Galaxy S10 for what we believe to be better high frame rate specs.
Sony Xperia 1 960 fps movie by DCFever Video Demo:
Sony Xperia 1 Super Slow Motion vol.2 by Alexander Hansen:
Sony Xperia 1 Slow Motion by Skibus18:
Xperia 1. 960fps Frog, by 譯譯:
Xperia 1 Slow motion (English) by Milad Tech Buzz:
Sony Xperia 1 Camera | Test Video Samples (SlowMo at 1:26) by Tech Spurt:
As you can see the slow motion quality in the Xperia 1 actually looks like a step down from the Xperia XZ2 & XZ3 which were above average.  We would still like to see more real-world samples and a direct comparison before we can say for sure.
The 1080p looks like up-converted 720p and the 720p looks like blown up 480p. Nothing to write home about really.
The Xperia 1 phone, however, does record excellent 4k and 1080p HDR video with Cine profiles which will probably be why video enthusiasts will want this phone along with the Sony full manual controls. The LUTs that it brings to the table will make your footage look professional out of the phone as a lot of color science trickery has been included to spice up the deal. We can definitely recommend the phone as a regular video shooter and maybe it takes the crown as the most complete standard frame rate video recording experience on a phone to date. Slow motion wise it is not what we hoped for and you should not expect good quality out of this feature even when the color profiles are also able to be applied to the 960fps footage.
We will hope to see more quality samples of this anticipated Xperia 1 phone in slow motion scenarios in the coming month. We should see some better more controlled performance. The rec time at a maximum of 0.2 seconds for 720p and 0.1sec for 1080p will still be the limiting factor even when controlled lighting is used. -HSC
(Visited 2,178 times, 1 visits today)