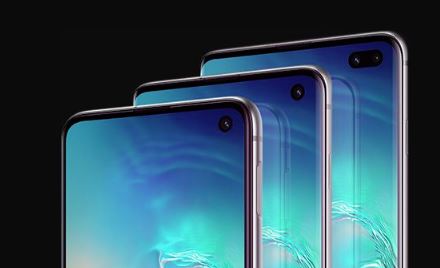 Now that the Galaxy S10 has been shipping to customers for a couple of weeks we can now see a plethora of video samples showing the 240fps 1080p, 960fps 720p and 4k 60p high frame rate modes. We can clearly see a better compression on the new S10 samples compared to the Galaxy S9 in all modes. There is still some aliasing and moire but it is very well controlled.
Noise doesn't become a problem unless it is very dark which means the Samsung noise reduction is doing an incredible job.  It is maybe too clean as some detail seems to be flattened out to control for artifacts. All the Galaxy S10 variants shoot the same quality slow motion in the main camera module so if you want to only get the S10e for it's lower price of $749 you get to keep the high-speed feature intact.
Galaxy S10 Slow Motion Specs:
As a reminder here are the Galaxy S10 video modes that shoot high frame rates.
960fps 720p for 0.4 seconds (384 frames 12.8sec @ 30p)
480fps 720p for 0.8 seconds (768 frames 25.6sec @ 30p)
240fps @ 1080p (Card Limited)
60fps at 4k UHD (Card Limited)
Galaxy S10 Slow Motion Video Samples:
Samsung Galaxy S10 Super Slow Motion 960 fps by These Are The Days:
Samsung Galaxy S10 / 10 Plus – Super Slow-mo (0.8 sec) by DeviceSpecifications:
Galaxy S10: Slow Mo 1080p at 240fps by Shine Bright Studio:
Samsung Galaxy S10: Super Slow Mo 720p at 960FPS by Shine Bright Studio:
Galaxy S10 – Super Slow Motion ( 960fps ) by Pera Kragujevac Pirotehnika:
Samsung Galaxy S10 Slow Motion 960Fps by Ivan Vukomanović:
Samsung s10 slow motion video 4k video test by eBAXAS TV:
Samsung Galaxy S10+ Super Slow motion by 點子生活:
Samsung Galaxy S10+ Super Slow Motion by The Rush Family:
Samsung galaxy S10 Super Slow motion 960 Fps by Techline Khan:
Samsung Galaxy S10 – Filmare in Slow-mo 960fps! by ITHOT RO:
Samsung galaxy S10e Camera demo Super Slow motion 960fps by Techline Khan:
Our take on the Galaxy S10 Slow Mo:
We are very impressed by the Galaxy S10 and its high frame rate feature. So much so that we now believe it is better than the OnePlus 6 & OnePlus 6T's 480fps 3.75sec recording feature. Sure that phone has much more recording time but the quality simply cannot be matched to what we see here. It is much more aliased and has higher compression which makes it hard to use seriously.
The Galaxy S10 is a lot better handling noise and artifacts than the S9 and the video compression is also improved.  We get twice the recording time of the S9 which now makes it much more useful. The algorithms Samsung used to catch the action in the auto mode have also been improved which makes for easier capture. We really wish the 1080p mode was 960fps instead of only 720p but we are getting pretty good quality for a phone here.
You are still not getting real 720p or 1080p quality because we can clearly see aliasing lines which are the result of dropping lines in the frame to be able to record this high-speed footage.  It is unclear if this is a limitation of the sensor or an imposed quality wall by Samsung to not give away the keys to professional looking slow motion video. You will easily shoot your golf swing or a diver from a platform and be able to analyze the motion. This phone is so far the best quality we have seen yet in high frame rates. We are still eagerly awaiting the Sony Xperia 1 samples to see if Sony did indeed improve the feature on this new phone at 1080p.
We can wholeheartedly recommend the Galaxy S10 as a slow motion portable device that will allow you some real-time recording at 0.8sec 480p and 0.4 sec 960p.  For 2019 until this time, there is no better high frame rate recorder in the smartphone space. -HSC
(Visited 5,754 times, 1 visits today)