After several camera announcements where slow motion was a main feature instead of an afterthought, things have been calming down until the next wave which will break closer to NAB 2018 from April 7th to 12th in Las Vegas.  There will probably be quite a few announcements in the professional space which is mainly where things heat up when it comes to higher quality resolution at higher frame rates.
We expect Sony to steal the show with probably the a7s Mark III which by any measure will probably retain the low light king title for the foreseeable future. If the a7 III released recently is any indication then a lower megapixel sensor anywhere between 12-16MP Full Frame with the same technology in a stacked sensor will give us a camera so capable that room for improvement will be mainly on the ergonomics, interface and higher frame rates going forward.
Phone Slow Motion Tutorials Posted Online:
Now that Sony and Samsung have been touting their 960fps slow-motion modes it was only a matter of time until tech & phone sites started exploring the slow-motion modes in more depth. Here are two guides that explore the new features and gives tips on getting the shot:
1) Galaxy S9: Everything you need to know about Super Slo-Mo videos by CNET
https://www.cnet.com/how-to/galaxy-s9-everything-you-need-to-know-about-super-slo-mo-videos/
2) How to shoot better slow motion video at 120fps, 240fps, and 960fps by Android Central:
https://www.androidcentral.com/how-shoot-slow-motion-video

Phantom HD Gold Camera Sold For Parts on eBay for $6,999:

ITEM DESCRIPTION – Link Here
** Please Note: SDI Output is Defective, Will Drop Image Every Several Seconds; Missing 4 out of 6 mounting screws for PL mount; Missing 2 body screws; Unable to Fully Test Camera **
1,052 frames per second in 1920 x 1080
Item Includes
Power Supply
PL Mount
Top Handle
Mag Cover
Body Cap
Ethernet Wire
Custom Pelican Case ** Please Note: SDI Output is Defective, Will Drop Image Every Several Seconds;
HSC – Our Take:  This camera was worth 118,000 when launched in 2011. If you are a technical expert that can repair this camera and bring it back to full working condition it may be worth a try. However, for everyone else, this is best to avoid as there is no telling what is wrong with this camera.  
If you could repair it then it is of note that you will not get a warranty of any kind and will be using a camera that could, in theory, be worth much more.  If anyone out there is able to fix it then let us know to feature your progress on getting this camera to work and produce great images.

GH5s vs G9 Video Comparison:
This is an excellent review by Camerahoarders on the video quality and capabilities of both cameras.
HSC- We still believe that the standard GH5 delivers the best slow-motion quality of these three cameras at up to 180fps due to the oversampling capability. The G9 codec is much lower bit rate on slow motion and allows fewer frame rates choices. The GH5s has up to 240fps Full HD but aliasing, moire, and softness negate the frame rate advantage.

More Galaxy S9 Video tests:
SAMSUNG Galaxy S9 Super Slow Motion 960fps! Video test by All mobile:
Samsung Galaxy S9 Super Slow-Motion Camera Test by Miklas Manneke:

Is Samsung going to be the leader in Image Sensors?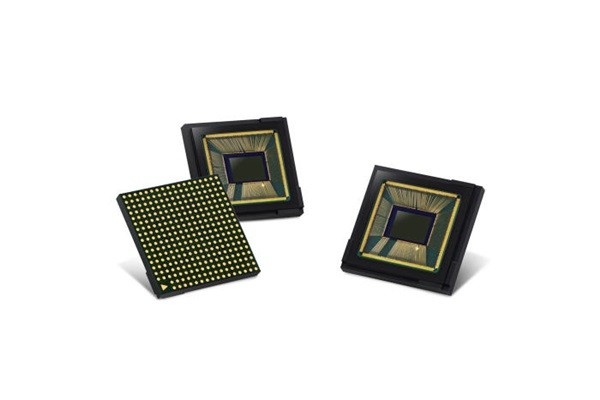 The high-speed sensor in your dream camera may become a Samsung part if they are able to fulfill their projections for dominating the CMOS world with their ISOCELL technology.
The following articles report on Samsung's aim at Sony:
1) Samsung Electronics to Increase Production Capacity of Image Sensor by etNews:
http://english.etnews.com/20180315200002
2) Samsung wants to be the world's top camera sensor maker by digital trends:
https://www.digitaltrends.com/mobile/samsung-isocell-camera-sensor-world-number-one-news/
HSC Take: Samsung is aiming mainly at digital sensors in portable devices but also expanding to automotive and surveillance where new sensor technologies are in high demand.  We still not think most slow-motion innovation will come from either Sony or Samsung but from other third-party labs that try to push the non-commercial boundaries. However, Samsung is pushing hard against the giant of the sensor business Sony with production ramps and price competitiveness that should cause enough competition to create a faster rate of adoption for new features like higher resolution frame rates. As always competition creates the conditions for advancement in technology with the end user being the most rewarded by better pricing and new features.
Thanks for reading and thanks for your continued support of our blog! -HSC
(Visited 1,138 times, 1 visits today)