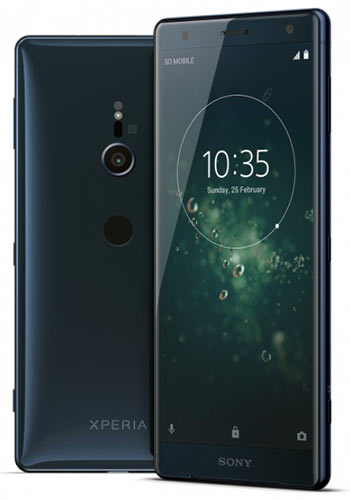 Sony made a headline splash with the Xperia XZ2 last week but samples of the slow motion or HDR were not widely available to really see what the phone could do.  Even today they are few and far between but we were able to find some to make a pretty good assessment of the quality offered in video mode.
We were quite impressed to find a resolution gain that it is quantifiable in 1080p 960fps Full HD mode slow motion that is greater than previously thought. It is still not true 1080p quality but it is slightly higher from 720p which in turn makes this XZ2 Phone the best 960fps phone out there for quality. The Galaxy S9 is close behind but with a severe aliasing increase by reducing the data captured.
Sony Xperia XZ2 Slow Motion Samples:
Sony Xperia XZ2/XZ2 Compact 960fps slow-motion videos at 1080p FULL HD by GSMArena samples:
Sony Xperia XZ2/XZ2 Compact 960fps slow-motion videos at 720p REGULAR HD by GSMArena samples:
Sony Xperia XZ2 FHD 960 fps movie demo by dcfever hk:
FOCUS SONY XPERIA XZ2: foto, video 4K HDR e Super Slow Motion Go to 8:17 for the Slow Mo Full HD Sample by HDblog:
Sony Slow Motion on the Xperia XZ2 #MWC18 by Francisco Jeronimo:
Even when the samples are not ideal, we can clearly see that the Xperia XZ2 resolution is much better than the Galaxy S9 in slow motion video mode. Both offer 960fps recording options as follows:
Xperia XZ2:
960fps 1080p for 0.1 seconds 3.2 seconds playback
960fps 720p for 0.2 seconds 6.4 seconds playback
Galaxy S9 & S9+:
960fps 720p for 0.2 seconds 6.4 seconds playback
If you go by recording time both phones are essentially identical at 720p at 0.2 seconds which makes it an easy decision to get the Galaxy S9 and S9+ because it offers 4k 60p and 240fps 1080p recording which the Sony skips all-together.
However, the Xperia XZ2 has the edge at 1080p recording in 960fps since the Galaxy has only 720p. If that is enough of a spec for you at 0.1 seconds which is only 3.2 seconds of playback in a 30p timeline then this is the phone for you. We still find it severely limiting.
What about 4k HDR?
Sony Xperia XZ2 4K HDR video sample GSMArena samples:
4K HDR Movie recording Xperia by Sony:
4K HDR Test from XZ2 by Chakrit Wongwien:
In 4k HDR Sony is upping the ante in video quality for a smartphone in 4k 30p which judging from the samples show that this phone is probably the best 4k video footage capable handset ever produced. The sheer amount of dynamic range and crisp detail make the iPhone X, 8 and S9 take second place here. If 30p and HDR are your goals for a video taking experience on your phone the Xperia XZ2 is as of now the best choice out there.   If you want 4k 60p then you need to look elsewhere and skip the Sony.
We are impressed by the HDR video quality but it is just one feature that can be sidestepped for the benefits other video phones allow; like higher frame rates in 4k and 1080p that record continuously and the excellent design those phones offer compared to the less than well received one on the Xperia XZ2.  Sony is the leader in mobile sensors and the Xperia XZ2 does showcase that technology edge with HDR; which means that other handsets will be able to shoot like this very soon including the iPhone refresh later this year and possibly a Galaxy Note release by winter time.
The Sony Xperia XZ2 is a capable and well spec'd phone that is able to compete head to head with the best out there today. However, the video features are not class leading except for the HDR 4k 30p which is detailed and beautiful to watch.  The 960fps mode at 1080p with such a low rec time is unforgiving for capturing useful scenes and we long for the day when phones can record more than a second worth of slow motion to make it really useful. Right now this is mostly a gimmick which is used to sell phones with cool samples but you are much better off buying a dedicated slow motion camera from our Guide Recommendations which will be a far more rewarding experience. -HSC
(Visited 2,247 times, 1 visits today)