This year there have been a few surprises that got our attention in the high frame rate market. Some are firmware related, some are entirely new cameras and others are simply rumors that have yet to appear. We found a few things on the web that may shed some light on these happenings. But First…
Note Advisory: It is kind of disheartening that many Youtube channels are posting fake slow motion videos from cameras & Phones that they have no access to in order to receive clicks and advertising. We encourage you to report these videos on the Youtube interface as inaccurate or misleading. That way we may get less garbage and more real samples in the future. Thank you!
Slow Motion News May 25th 2019:

The Chronos 2.1 -HD camera is about to sell out of their Early Bird lot of 50 cameras with only 3 remaining (LINK HERE). The buyers of these cameras will receive the first batch when it launches later this year.  If you are interested you can get a 1000fps 1080p RAW camera with a 4/3″ sensor for a starting price of $5000USD which is the first reaching that low price bracket that we know of.   You can find more information about this camera and their other products here: https://www.krontech.ca/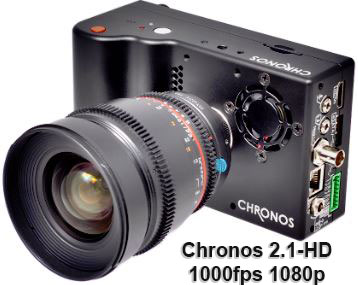 We also asked David Kronstein the mind behind Krontech a few questions submitted by our readers about the new camera:
1) Since the Prototype 2.1-HD is running on the 4k Luxima sensor, is it possible to order a camera based on it? We assume pricing for bulk order and Gpps might be limiting factors, but it certainly is an interesting idea for also the intermediate resolutions like 2.5k and 3k frame rates.
D.K.:The limiting factor right now is the CPU's video system, which doesn't support resolutions over 1920×1080. We're not sure if this limit can be overcome right now. 4k is something we'll look into after the 2.1-HD is launched and stable.
2) If a m4/3 mount is planned as an accessory, does the reduced lens flange distance cause a problem for m4/3 lenses?
An adapter is in the works, this will maintain the proper flange focal distance so MFT lenses or other lenses with an MFT adapter will focus properly.
3) Since the 

Chronos

 2.1 shares a board, is there a possibility of an upgrade path on the same 1.4 platform? The LCD at least was hinted in the krontech forum as a possibility.
LCD upgrades are definitely possible, but converting an old 

Chronos

 1.4 to a 

Chronos

 2.1-HD would require replacement of the case, sensor board and mainboard, there's not much left of the original camera, so this is not cost effective. 
4) Is power consumption increased in the new 2.1 compared to the 1.4?  I.e. battery life.
Power consumption is increased, the battery life goes from about 1.5 hours on the 1.4 to about 1 hour on the 2.1
5) Is black the only case color available or silver is still around? 
Just black, unless there is a significant demand for silver. When we had silver offered last, so few people bought it that it wasn't economically justifiable to keep the silver model as it doubled the number of SKUs we have to build and stock.
Meet Chronos 2.1-HD, the Low-Cost High-Speed 1,000fps Camera at NAB by No Film School:
Chronos 2.1-HD Demo Reel #1 by Chronos Cameras: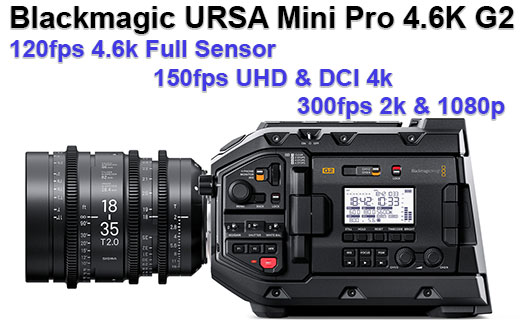 2)
We have found a few sample videos of the new
URSA Mini Pro G2
camera shooting at 300fps which is a killer feature for an all-purpose affordable cinema option. I think you will agree with us that they look spectacular and the detail is flawless. We may have a new 300fps champ in resolution at 1080p and 4.6k for 120p with this camera. Here they are:
URSA Mini Pro 4.6K G2 – First footage at 120fps/300fps by Garth De Bruno Austin:
FILMMAKING | URSA Mini Pro 4.6K G2 "Slow Gum" Low Light & High Frame Rate Test 120 & 300fps by Areia Creations:
Blackmagic Ursa Mini Pro G2 Footage – Westcoast of Canada by Wyatt Visuals: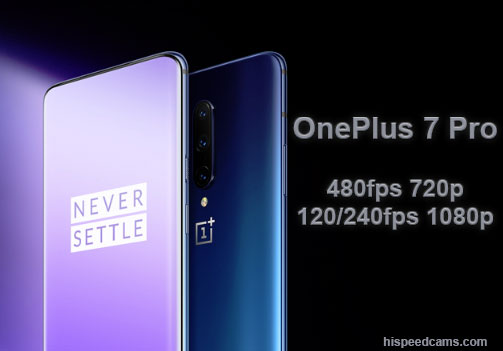 3) First Sample of the OnePlus 7 Pro phone at 480fps.  You will see that it really looks no better than the OnePlus 6 and 6T which makes those phones a better option if you want their 3.75sec slow motion capture feature. Same pixelation but long recording time compared to the sub 1/2 second of Samsung and Sony. We will have more samples of this phone as soon as they are available.
Slow Motion Duck (OnePlus 7 Pro Slow Motion Video Test 720p 480fps) by Juuso Voimala:

4) The Slow Mo Guys "Slow Motion Star Duo Extraordinaire" are at it again having fun with their Phantom Flex 4k, and they used the new Probe Lens to enter a spinning vortex of liquid like that of a blender at 1000fps. The footage is quite inspiring and really has a never before seen perspective on this subject outside of CGI.  Congratulations on their successful experiment.

5) Apple iPhone 11 camera will probably not bring any new Slow Motion features to the table. Only improved image quality according to rumors.  120fps and 240fps 1080p should be in the phones but nothing extra.  The cameras will focus on regular frame rates, HDR video recording and 4k up to 60p.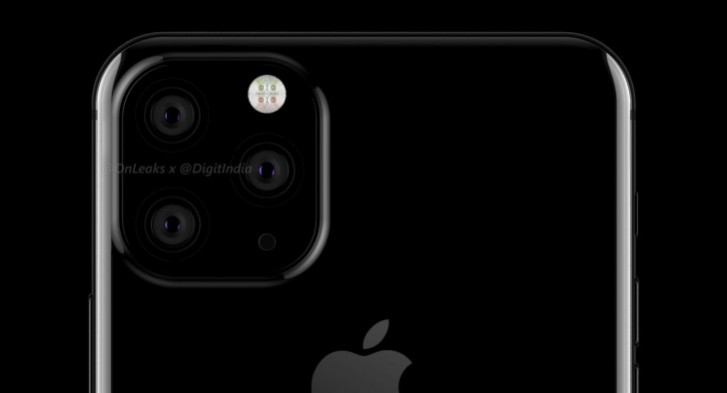 The iPhone 11 will have three cameras in a triangle arrangement on the back with much larger lenses than other phones. This may mean more light and larger sensor sizes which is all good. One camera will be a standard view, one an ultra wide at 120 degrees and the other a telephoto which matches Samsung and other phones on camera choices.
Apple has moved away from being the slow motion king wince two generations back which is really of no concern to them as that feature is sufficiently covered for the vast majority of users. Samsung, Sony, and OnePlus are still the slow motion phone champs.
There you have it, for those in the US, enjoy the long weekend. We will be back next week with a new post.  Thanks for reading -HSC
(Visited 495 times, 1 visits today)