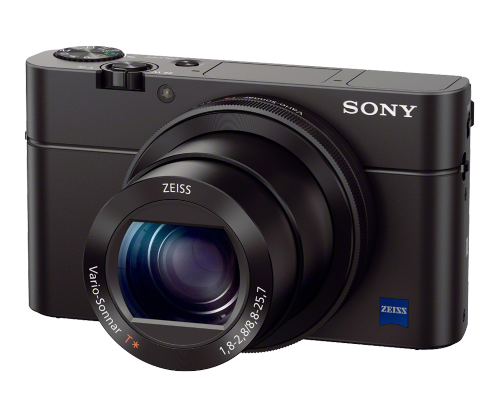 Several sites have been trying out the Sony RX100 mk III and have finally been sharing their results along with video samples.
Sadly the 120fps 720p mode is resolution starved and soft. However it does look a little bit better than many cameras in the price bracket. After looking at the quality, we matched it to be just a smidge better than the iPhone 5s but just a tad below the GoPro Hero 3+ when it comes to 120fps slow motion.  It is now positioned in 10th place on our HSC Slow Motion Quality Guide.
All in all the RX 100 mk III is a wonderful camera that delivers great X AVC 50 Mbps quality recording in 1080p and a somewhat resolution crippled 720p 120fps slow mo but also with 50 Mb/sec.  It won't touch the Panasonic GH4 for absolute features and video quality but it is a good video quality capable camera that fits in your shirt pocket.
You can check out the following reviews to see the performance for yourself.
You can pre-order the Sony RX100 Mk III at Amazon here with free shipping for a June 20th Estimated Ship date.  
Thanks for your support!
(Visited 1,496 times, 1 visits today)