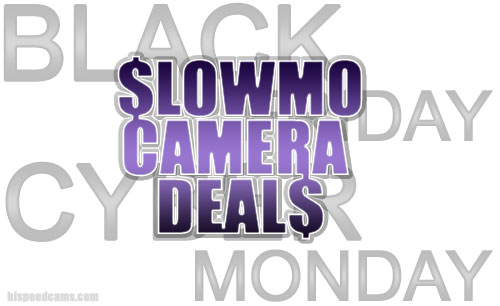 It is that time of the year again when you get to use your savings to get that piece of gear you have been eyeing for a while. Discounted cameras and lenses start to inundate the web to make way for new upcoming releases next year.  We have distilled the slow motion capable gear that has a discount and listed it for easy access.
Be mindful that many cameras are being discounted for the sake of clearing inventory, which means that new models that may replace that line will come sometime soon usually after CES and NAB events.  If you still feel you can wait for new gear, by all means, do so but if you simply need a camera or lens right now and want a good deal, we try to make that task easier.
Black Friday Slow Motion Deals 2017:
1. The Chronos 1.4c Camera has been shipping for a few months and at $2,999.00 for the 8GB Memory Module option it is probably the best price/performance combo for real slow motion today.  You may need to pre-order for teh Jamuary 2018 build batch. First come first serve.
While the sensor is 2/3″ in size it is still good enough in good light to be 720p HD broadcast quality at 1,502 fps.  The Black Friday Deal for the Chronos includes free shipping, good until the end of Cyber Monday, November 27th. The code is BLACKFRIDAY17 at check out for Free Shipping.
2. The Panasonic GH4 with up to 96fps Full HD recording has seen an enormous price drop from a high of $1350 just last month to just under $900 USD.  This is a great deal for a very capable camera that shoots excellent quality 4k video at 100Mbps and 1080p up to 200mbps.  It will lack the high-end specs of the GH5 like 180fps Full HD but if you want a capable all-around camera for under $900 USD, this is a hard to pass up a bargain.
3. The Yi 4k+ which is a GoPro Hero 4 Black competitor with 4k 60ps is now discounted to $299.99 from an initial introductory price of $339.94  We, however, recommend that you get the GoPro Hero 6 Black instead even when it is $200 dollars more.  The quality and frame rate options are worth it in our opinion and will futureproof your purchase for a while longer.


4. If you can live with what the Hero 5 can do then, for $349.00 now you can own the previous generation GoPro flagship camera.  It is not an incredible deal but it is still a GoPro with a built-in screen and 4k 30fps video.

5. The Sony NEX-FS700 has long been a favorite of slow-motion enthusiasts. And while it has been already matched in terms of performance by cameras in the Sony RX line when it comes to frame rates it is still an APS-C sized sensor with 240fps Near Full HD slow motion and up to 960fps at reduced resolution. All with the ability to use interchangeable lenses from Sony E Mount and with adapters a plethora of options like Nikon F and Canon EF lenses. This combination cannot be matched for the price of $3299.95 which is what it currently sells for. This camera used to be above $8k not to long ago. It is still a respectable camera with built-in ND filters and Sony Gamma curves.  4k recording, however, will have to be done with an external recorder.

6. One of our favorite cameras of last year was the Sony RX 100 V with its increased resolution in slow motion recording and double the recording time of the RX100 IV.  Amazon.com has the camera at now just $948 USD but with a $50 Amazon Gift card included which brings the price to $898.00 USD for the camera, and you get to buy $50 worth of accessories or a tripod for it.  We think it is a really good deal for this camera.

7. The Sony Xperia XZ Premium & XZs are capable of up to 1000fps slow-motion recording at 720p resolution. Their recording time is just under 0.3 seconds at that speed but you can still get a lot of usable slow motion shots with this phone and it's motion eye technology.  When they first shipped their price reached up to $899 but now are heavily discounted. These are great Sony Phones and better yet at these crazy prices.  Seems if you wait long enough phones just become plenty enough on the shelves even in the same year they are released to become extremely cheap compared to comparable flagship devices of today.


8. Black Friday is probably the best time of the year to get a discounted price phone.  The iPhone 6 & 7 both offer up to 240fps slow motion at 720p and up to 120fps at 1080p for the 7.  Other phones offer similar specs. Amazon has a special refurbished phone selection for Black Friday with for example iPhone 6s Plus phones unlocked for $364 USD.  Many more deals to be had. Follow this Link to Amazon Black Friday Phone Deals!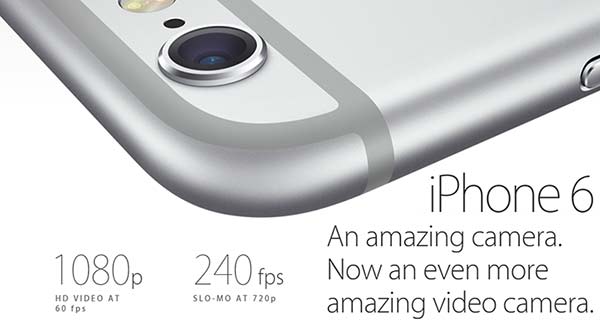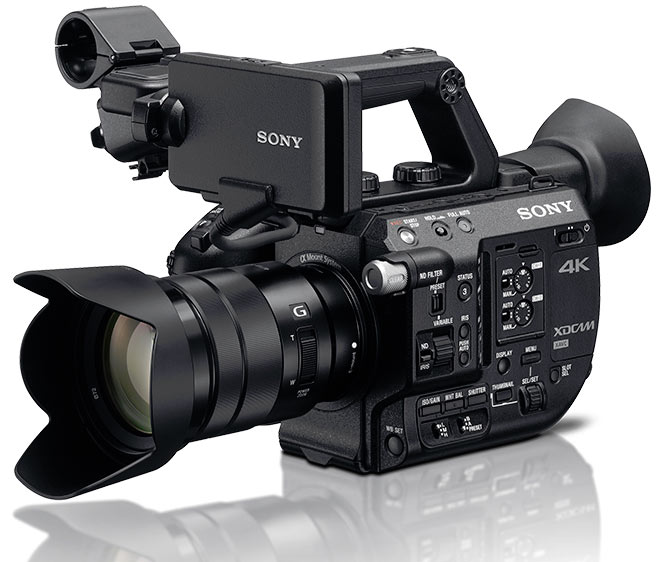 Final Price $4,748.00    You save: $1,001.00 (17%)
Regular Price: $5,749.00 – Instant Rebate: $1,001.00 = $4,748.00
Regular Price: $3,999.00Instant Rebate: -$500.00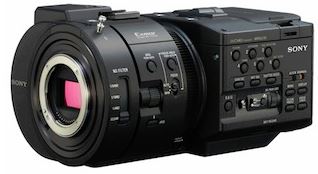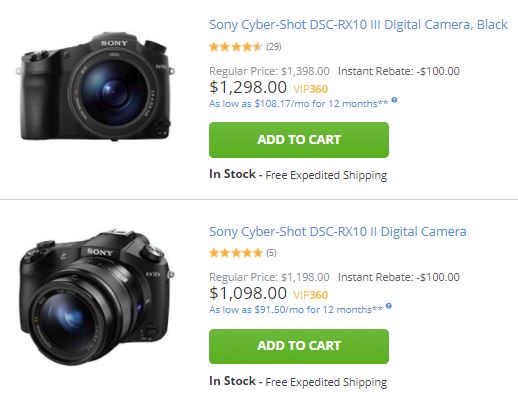 Regular Price: $3,999.00Instant Rebate: -$500.00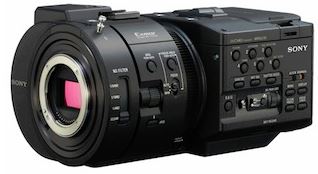 There you have it, some of these deals are too good to pass up. If you buy from our links you help HSC continue it's mission thank you! 
Stay safe, and enjoy the 2017 Thanksgiving Holiday! 
(Visited 516 times, 1 visits today)