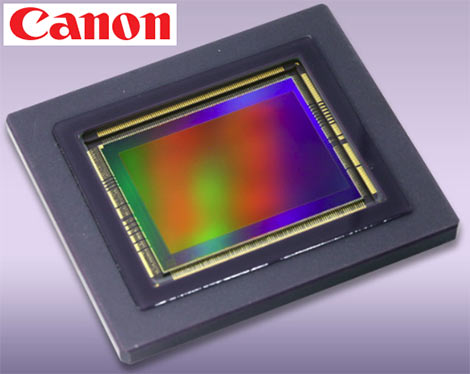 Canon at CES 2018 was showing three CMOS sensor products that can be used in a variety of devices like DSLRs, Mirrorless, Surveillance, Manufacturing and Scientific experimentation. These new parts feature massive improvements in resolution, class-leading low light ability and a Global Shutter in one instance.
While none of the sensors could be named a really slow motion capable part, the 5 Megapixel 2/3″ sensor can scan the full chip at 120fps which may mean higher frame rates if using windowed resolution.  The small size of the sensor also means it will need a lot of light to deliver a noise-free image.  This sensor also sports a global shutter design which is perfect for high-speed applications.
The 3 Canon Sensors Below:
-5 Megapixel 3U5MGXS Global Shutter CMOS Sensor: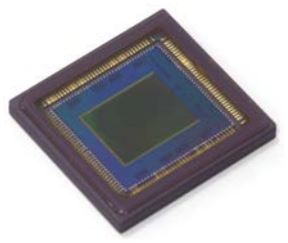 The 3U5MGXS global shutter image sensor employs a new pixel design introducing new drive readout and light guiding technologies significantly expanding the full well capacity, reducing noise, and contributing to the remarkably wide dynamic range with a power consumption of 500mW.
Equipped with a global shutter and all pixel progressive reading at 120fps, the 2/3″ sensor size, and pixel size of 3.4μm with 5.33 million effective pixels (2592 x 2056) easily allow for applications in machine vision and other industrial environments where smaller size and high performance are required. It is available in RGB and Monochrome.
White Paper for the Sensor: http://downloads.canon.com/sensors/Canon-White-Paper-5MP-Global-Shutter-CMOS-Sensor.pdf
-19 μm 35MMFHDXS Low Light Full HD CMOS Sensor: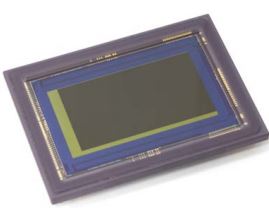 The 19 μm FHD CMOS Sensor features high-sensitivity and low-noise imaging performance for the capture of full HD video in exceptionally low light environments. The larger pixel size of 19 μm x 19 μm alongside proprietary device design technologies helps to achieve higher sensitivity and an increased well depth. This 35mm CMOS sensor provides the largest 16:9 imaging area possible when used with Canon EF lenses. This sensor has already been used in the: ME20F-SH Low Light EF Camera.
 AURORA skycam video: See the impossible with the new Canon ME20F-SH by AURORA skycam:
White Paper for the Sensor: http://downloads.canon.com/sensors/Canon-White-Paper-19um-High-Sensivity-CMOS-Sensor.pdf
-120MP  120MXS APS-H Hyper Resolution CMOS Sensor:
The 120 Megapixel CMOS Sensor has a pixel count equivalent to the approximate number of photoreceptor cells in the human eye. Recording capabilities at approximately 60x the full HD resolution of 1920 x 1080 is made possible by parallel signal processing, which reads signals at a high speed from multiple pixels. This sensor has a size of 29.22 mm x 20.20 mm, a square pixel arrangement of 2.2 μm x 2.2 μm with 122 million effective pixels, and 28 digital signal output channels.
APS-H (29.22mm x 20.2mm)
Color or Mono
13280 x 9184 (122MP) effective resolution
2.2 micron
progressive scan
rolling shutter
10,000e lux/sec (color)
20,000e lux/sec (mono)
10,000e full well capacity
2.3e rms @gain x8, room temp dark noise
8.1e/sec @gain x8, 60C dark current
720Mbps in LVDS output 9.4fps @ 10bit
ROI supported
120MP Sensor Spec Sheet Here:  http://downloads.canon.com/sensors/120MXS-Product-Sheet-web.pdf
(Visited 713 times, 1 visits today)