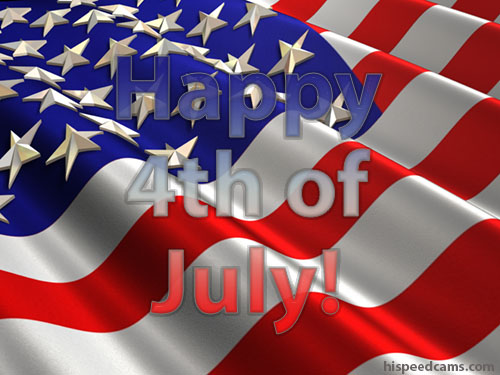 Independence day is easily the most celebrated holiday in the United States and with good reason as it commemorates the beginning of the nation. It is also the #1 day for fireworks display in the USA.  Fireworks can be quite dangerous so stay safe if you use them; but you can also enjoy professional displays all over the country.
We have gathered a number of examples across the web of exploding fireworks in slow motion so you can get a glimpse of how these colorful and bright rockets explode and launch.   All in the safety of your screen.   BTW don't try this at home, this sort of thing should be left to the pros!
Note: Be aware that in many parts of the country there is severe drought like California for example and most fireworks are banned as they pose severe fire risk.   Watch the professional displays in your town or city and enjoy the safety from afar.
Now here are quite a few samples to get your firework fun going!
Samples of Slow Motion Firework Explosions across the Internet:
Epic Fireworks in Slow Motion by BeyondSlowMotion:
DJI Phantom 3 Professional – July 4th Fun – Into the Fireworks – Slow-motion by Michael Kincaid:
Fireworks Slow Motion by Beachfront B-Roll: Free Stock Footage:
Slow Motion Fireworks with FLIR Thermal camera 1000fps on Drone by Drones Of America:
Epic Fireworks in Slow Motion by Red Button Studios:
100 Fireworks in Slow Motion iPhone 6 at 240 FPS by erik esparza:
Can iPad Air 2 Survive Giant Mortar Round Fireworks? by GizmoSlip:
July 4th GoPro Matrix Bullet Time Effect with Fireworks (240fps) by jeremiahjw:
Firecracker Underwater Slow Motion by Andrew N:
Fireworks Mortar Shells in slow motion by CasioEXF1Freak:
Great Slow Motion Fireworks made on iPhone 6 by TheBh1970:
Giant Water Balloons and Fireworks -by: Experimentboy
"Snappers" Fireworks Exploding at 62,000fps Slow Motion by :Slow Mo Lab
Flaming Wire Wool In 4K Slow Mo by The Slow Mo Guys:
If you enjoyed the videos, click on the videos or descriptions and subscribe to the producer's channels. You may find many more great footage for your enjoyment on their pages.   That way they can keep producing new cool and interesting footage.
Happy 4th

of Ju

ly 2016!
(Visited 277 times, 1 visits today)