The edgertronic camera has been used for a while now in the field and the v2.0 software release is stable and solid.  The latest 2.1 Beta Software will add several improvements as follows:
Beta Un-released Version 2.1 Software Specs:
External genlock support.
Multishot recording.
CIFS network storage support to allow saving video directly to a Mac, Windows or Linux computer.
Resave video when a saving error occurs.
User defined URLs plus python code that runs on the camera. Allows users to extend CAMAPI.
Lower latency, higher frame rate live preview.
Move default_settings.txt from removable storage device to internal camera storage.
WiFi support documented using ZyXel MWR102 Travel Router
The release will probably be solid by early next year and continues to cement the camera as a solid and serious option for high speed video recording as evidenced by the video below from Haoyan of America.   Until the fps1000 was announced a few weeks back; this level of performance was limited to this camera only at up to 700fps at 720p HD.  It will take the fps1000 to ship and deliver the performance in image quality and frame rates to go head to head with the edgertronic.
Delivery time is now 1 week on standard configurations for the edgertronic, which makes it the only high end HD speed camera option on a budget if you need it now. More information here!
A year of edgertronic use from Haoyan of America:
---
 fps1000 Info: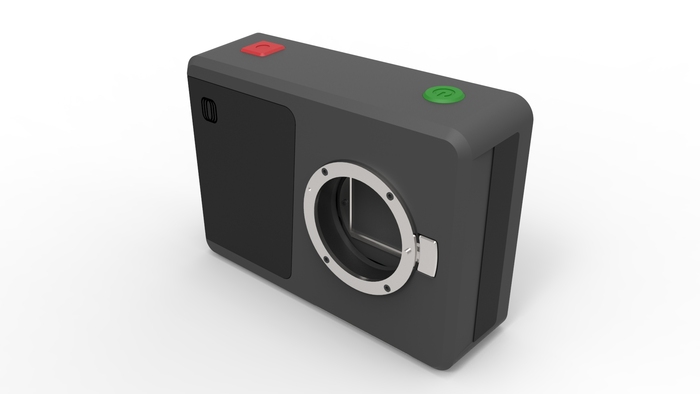 The fps1000 high speed camera is in full development now that the Kickstarter campaigned was funded in spades. We have some more info on the future shipping cameras.
The fps1000 will include an AC adapter so it can be used instead of the batteries.  
The fps1000 will include a Micro 4/3ds to C Mount lens adapter in the box so you can adapt C Mount lenses. 
It is also now possible for people that did not contribute through Kickstarter to order an fps1000 silver gold or platinum camera at a reasonable cost mark up.  If you want one of these cameras this is your chance. Follow this link to see order options!
As of this writing the pre-orders are reaching over 180 backers. This will increase the fps1000 community considerably over the coming months.  Now is all a matter of waiting for camera updates to surface.
Merry Christmas – HSC!
Disclaimer: We do not advocate any particular camera at HSC including the fps1000 and we are just giving you information so you can make an educated decision.  We are not responsible for any delays, delivery, performance or warranty of any camera we recommend or inform about in the context of this site.
(Visited 1,379 times, 1 visits today)