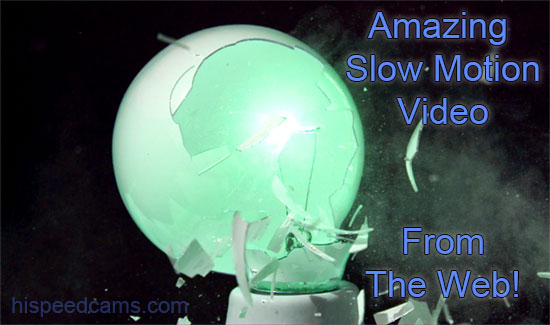 There is a plethora of new slow motion videos being produced each day and hundreds of thousands a year to maybe millions. However there is a clear distinction between the good the bad and the middle of the road efforts to capture content. There is also a clear trend to monetize slow motion on Youtube and Facebook and that makes it easy to find video trends of sports tricks, nature themes and people shooting others doing pranks or sexy poses that will allow for millions of views.
We try to find footage that is great in it's own right and strives to avoid the monetization aspect of cookie cutter slow motion that while entertaining; does not better the crop of footage that enrich your mind and senses.
Our five recent excellent slow motion picks below:
NASA slow motion rocket engine test by NASA &Tech Insider:
What Will Happen If You Overfill Soccer Ball? + Slow Motion by CrazyRussianHacker:
Peacock performs hypnotic mating ritual in slow motion by Techno science:
Slow Motion Bats in FLIR Thermal! by FLIR Systems:
How do Cats Use Their Whiskers? Slow-Motion – Cats Uncovered – BBC by BBC Earth:
There you have it, we learned a few things we had never seen before from the footage above and now you can also surprise your friends and family with some new cat knowledge.
Be sure to visit the footage creators with the links above each clip and let them know your thoughts or better yet subscribe to their feeds.
We will continue to highlight and share impressive and knowledge advancing slow motion footage as we find it. -HSC!
(Visited 380 times, 1 visits today)