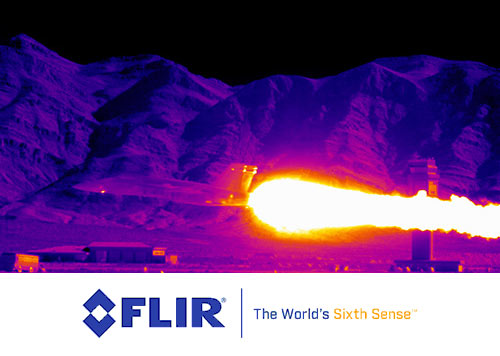 FLIR Systems the company that makes the very cool and portable phone and tablet thermal imaging camera attachment: The FLIR One is now adding a new product to their arsenal of thermal imaging infra red cameras. The FLIR X69SC is capable of near VGA resolution at up to 1000fps in full thermal analysis mode which is a very impressive spec for the technology.
The new FLIR X69SC Specs:
Native Resolution 640*512 at 1000fps
Much Higher frame rates at lower resolution.
While the resolution and frame rate is not that impressive compared to other high speed cameras, the FLIR X69SC does it in thermal infra red spectrum. These cameras have to do a lot of calculations to extract imaging data from heat.  Doing it at high speed is even harder but allows for epic imaging analysis for scientific, military and production purposes.
There is no info about pricing yet but considering these cameras are very expensive to manufacture expect it to be a rental proposition or major corporate purchase.  In the future it will be possible for this technology to be incorporated into more affordable systems. For more information about the FLIR x69SC and more of their products visit: http://www.flir.com/
In the mean time here are more videos showcasing what high speed thermal imaging can bring to your imaging arsenal.
Preview at DDS of the FLIR X69SC High Speed Thermal Camera.
FLIR Thermal Imaging High Speed Sample:
(Visited 1,562 times, 1 visits today)