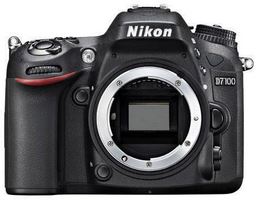 High frame rates have been stagnant in DSLRs since the Canon EOS 7D with 60fps at pseudo 720p resolution started the higher than 30p spec in mirrored large sensor cameras.
Now – a new rumor posted at Nikorumors.com of the Nikon D7200 DSLR which is replacing the very popular D7100, seems to gain 60fps at 720p to do a total of 120fps at 720p for the first time in a mirrored camera.  Mirrorless cameras like the GH4, a7s, NX1 have already higher frame rate modes but this would be a first for a mirror slap DSLR.  Here are the rumored specs:
New 24MP APS-C sensor
Nikon D750 styled body with a tilting screen
Expeed 4 processor
MultiCAM 3500DX2 autofocus system
51 AF points
Built-in Wi-Fi
6fps
Buffer: 16 RAW+JPG
Video: 1080p @60 and 720p @120 (not sure about 4k)
Video aperture will be adjustable during live view
More Info on NikonRumors.com: http://nikonrumors.com/
The release is stated before mid March around the 13th which is also the time frame for the Nikon 1 J5 camera which promises 4k in the 1 line and at a very low price. We expect the Nikon 1 J5 to also advance with higher frame rates in video.  There are no leaks as of yet of J5 slow motion specs.
The Nikon D7200 will also do 60p at 1080 which is in line with the new trend but 4k support is still not confirmed.
120fps seems like so 2014 but this is  a promising development as it solidifies higher frame rates on all sorts of cameras from mirror-less compacts to mirror slap DSLRs.    Stay tuned for confirmation and full specs as March and NAB 2015 approaches.
(Visited 4,552 times, 1 visits today)