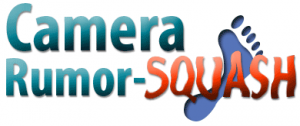 We are less than a month away from Photokina expo September 16 – 21, 2014 in Cologne Germany.  That means all sorts of speculation and rumors are reaching the web with some credible to the absolutely far out ridiculous.  Here are a few rumors that we have received from sources that claim are the real deal and could be somewhat credible. However these could all be speculative at best take them with a pinch of salt.
---
 Canon EOS 7D replacement Rumor Specs:
24MP New Sensor with dual pixel AF technology
EOS 1D Build Quality and Features
60fps 1080p and 120fps 720p Video 
Optical / Electronic Viewfinder Hybrid
4k Video
APS H sensor, ditching APS-C
HSC's Take: We don't think Canon will go ahead and offer 4k or higher frame rates besides 1080p 60 in the camera. Hopefully they have fixed the Moire and Aliasing problems and deliver a true HD resolution video image. The Aps H sensor is a stretch as it would mean breaking compatibility with EF-S lenses, the argument is that sensor would be windowed when attaching an EF-S lens but we think it will remain APS-C. And the 7D mk II should be announced, the 7D is already discontinued.
---
 Panasonic LX 8
July came and went but the camera that we were expecting in the place of the LX8 turned out to be the FZ1000.  It might be possible to expect an LX8 this year. Rumored LX8 Specs:
1″ Sensor
720p 240fps and 120p 1080p Video
EVF High Quality
Similar to LX7 in shape and size

24-90mm f/2.0-2.8 lens

4k recording
HSC's Take: We think a 1″ sensor is a possibility but a slightly smaller sensor in the 2/3″ size is more probable. Video wise slow motion should match the recent Panasonic specs so 240fps is a possibility in 720p. However as the FZ1000 saw these features trimmed for release we are not holding our breath. 4k recording however seems to be a way for Panasonic to sell TVs so having it in an LX8 sized camera should be possible this year. After all Samsung phones have had 4k for over a year.
---
GoPro Rumors: Hero 4 Camera Rumored Specs:
4k at 24, 25, 30fps Video
1080p at 240fps, 720p at 480fps VGA at 960fps
Built in LCD
2x Battery life compared to Hero 3+
New Mount
New Sensor with 2x the Low Light Performance of Hero3+
2015 release
HSC's Take: We think 4k is a given for the Hero 4, the 3 and 3+ already do 15fps so the jump to 30fps 4k is an easy leap.  1080p at 240fps is a big leap and we think that 1080p at 120fps is more likely and 720p at up to 240fps is also. VGA should be able to do 480fps.  We expect the camera to be much better in hi speed frame rates with better quality than the Hero 3+.  Battery life seems hard to believe at 2x as the camera will probably be as small as the Hero 3+ with casing. Improvements in sensor, processing efficiency and a reduction in power consumption from the electronics could yield a big improvement in battery life. New Mount is a possibility but it should offer a way to make it compatible with the classic mount. Low light performance at 2x we have no opinion, could be a really good sensor, we'll wait for the camera and then provide an opinion. As for release date, January-March 2015 seems possible but an announcement prior to that date is possible.  CES next year could be the perfect platform.
---
Sony-Nikon-Fuji-Pentax-Samsung etc…
We have heard everything from larger sensor compacts to Full Frame replacements but we are only basing our coverage on the gear that will do high speed video in HD, the following is pure speculation on future announcements and we only have educated guesses about what is to be presented at Photokina 2014.
We expect Nikon to introduce more Nikon 1 products with high speed capability and a Full frame low cost camera.
Sony will probably introduce some NEX and Alpha products with 120fps as a feature built in.
Pentax has been slow to bring out video features in their cameras especially high speed, we expect an SLR and Q update but not holding our breath for high speed features.
 Fuji will probably introduce a camera that will replace the X20 with an X30.  As for video we expect it to be competitive. Hope to see some high speed video.
Samsung will probably introduce a few cameras with all sorts of features for mobile including a new Galaxy camera. We expect higher frame rates to make a showing with phone cameras as now 480fps 1080p is a reality in the mobile sector thanks to the Mediatek chip.
It will certainly be an exciting few weeks in camera land and we'll keep you posted on the high speed offerings coming out of the event.  Thanks for your continued support of HSC!!!
(Visited 331 times, 1 visits today)