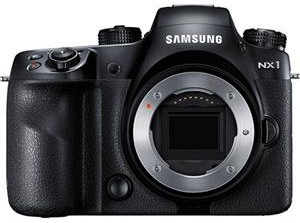 The folks at Mirrorless Rumors have a new story based on an anonymous source that claims to know information about a super camera being tested at Samsung's labs that can do among other things 480fps at 1080p resolution.  Its also claimed to be 4k 120fps ready and using the Exynos 9810 SoC which is reserved for their high-end phones up to now.
These claims are too detailed and too extraordinary to be believed but the Exynos Chip should be able to process all of that data.  The Rumor also states that it will be an APS-C chip with ISOCELL Technology on a stacked design capable of 30.1 Megapixels or 6720*4480px at 30p frame rates. The camera is a prototype according to the source and it is not known if it will be released as a real product in the future.
Samsung Exynos Camera Rumor Highlights:
– Full sensor (6720*4480) @ 30fps
– 5376*3024 @ 60fps
– 3840*2160 @ 120fps
– 2688*1512 @ 240fps
– 1920*1080 @ 480fps
– full width of the sensor is used up to 480fps 
-Dual Pixel AF System with Phase detection
Accelerometer-based shutter
H.265 codec
Up to 120fps should be full sensor read-out, 2.7K and 1080p at higher frame-rates is 2×2 pixel binning and then down-sampling
Our Take:
When you get outlandish rumors with a list of features that leapfrog everything in the current camera landscape you have to remain a skeptic.  However, the frame rates touted are already possible my much lesser processors out there but they have to be paired with super fast RAM buffers in the several GB range and record for very limited time frames.
Super Slow Motion Movie Taken by 3-layer Stacked CMOS Image Sensor with DRAM by Sony:
A Samsung camera with those specs would need a huge stacked sensor cache module and a secondary memory module in the 16-32GB range for just a few seconds or record time.  We also have to expect a sensor with that many pixels to be full of rolling shutter distortion unless they have implemented a Sony RX like electronic shutter 1/32000 which could be also possible.
What is the Exynos 9810 – Gary explains by  Android Authority:
Samsung killed the NX camera line due to falling sales, resurrecting it with a product that is leaps and bounds more capable than the competition in supposed frame rates with image quality that should be excellent is a tall order.  Why would they do a niche product with these capabilities when their focus is clearly on mobile?
Companies can develop many pet projects in their labs but most are never released. Most are proofs of concept and technology demonstrations for scaling in future product lines. An NX2 might be just that.   If they release such a camera, we will be front and center looking at its awesome capabilities but lean back and take a breath, it could be a long while until we see anything close to the rumored claims. -HSC
Full Samsung Exynos Rumor information at Mirrorless Rumors Here!
(Visited 644 times, 1 visits today)