Tom Guilmette is no stranger to slow motion work. His career shooting sports, nature and other subjects over 20 years has been quite prolific and without you knowing for the most part, his work has been probably displayed on your TV many times.
In this Celtics Insider Piece at  Comcast Sportsnet, Tom Guilmette talks about his process and his ownership of a Phantom Flex Camera. How it lets him capture the unseen and making action moments last much longer in order to appreciate the epic nature of basketball court action.
See the full video Here or by clicking the image below: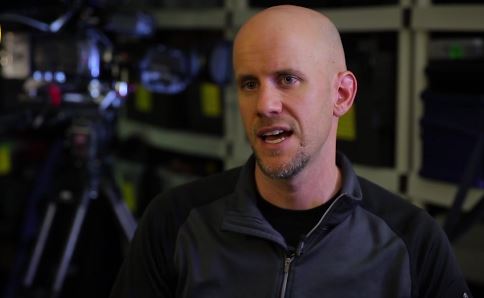 If you would like to see more of Tom Guilmette's work and see what he is up to visit his Vimeo Site Here!
One of our favorite videos by Tom is the Vimeo staff pick below which has been seen over three million times around the globe.  Shot with the Phantom Flex from Vision Research about five years ago.
Locked in a Vegas Hotel Room with a Phantom Flex by Guilmette:
The Phantom Flex Camera Tom is Using has been discontinued as newer models have come to take it's place on Vision Research's line-up, however if you are interested in it's specs here is the data sheet for the Phantom Flex camera capable of 2570fps at 1080p HD.
(Visited 492 times, 1 visits today)