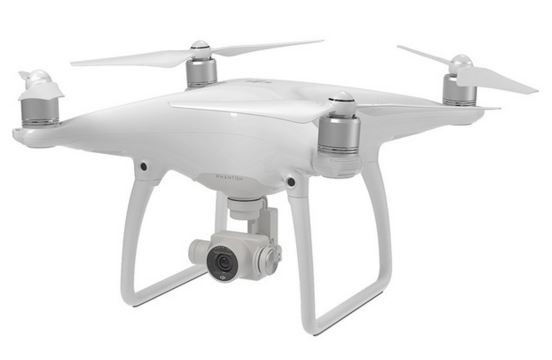 The recently announced DJI Phantom 4 Drone is finally pushing obstacle avoidance technology to the point where you are no longer worried about hitting trees, people or god forbid birds other flying craft.  There is technology here that just 5 years ago would have been extremely expensive, however don't expect this self awareness of space to translate into a perfect set and forget technology for now.
There is a lot of improvement here and the mobile application lets you track subjects and paths with just touch and drag. There are things that drone makers like DJI are working behind the scenes to get obstacle avoidance and self awareness even further to a level where people and governments can relax about these craft being a danger to society. We are still not there but things will continue to improve along those lines.
The Camera is improved:
Camera Specs Phantom 4

Sensor
1/2.3″,  Effective pixels  12.4M (Total pixels  12.76M)
Video Resolution
UHD: 4096×2160 ( 4K ) 24 / 25p
3840×2160 ( 4K ) 24 / 25 / 30p
2704×1520 ( 2.7K ) 24 / 25 / 30p
FHD: 1920×1080 24 / 25 / 30 / 48 / 50 / 60 / 120p
HD: 1280×720 24 / 25 / 30 / 48 / 50 / 60p
As you can see the camera sensor seems to be improved at first glance but no it is the same sensor as the Phantom 3 4k which is a Sony Exmor R BSI 1/2.3″ sensor; the improvements come from updated lens which has better corner sharpness and reduced chromatic aberration according to DJI. There are reports of better dynamic range and noise performance, the camera is the same but the software is doing somewhat better processing. The frame rates are much better now with 120fps full HD 1080p capture up from 60fps in the previous version.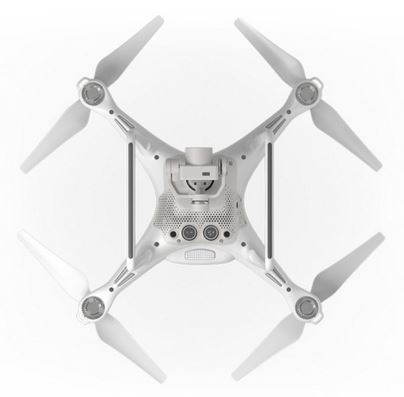 There has been 120fps and 240fps available on phantom drones for some time by using a Gopro Hero 3 or 4 camera with them but never has it been included in standard configurations like now. Since it is the same camera it could be probably included via a firmware update to Phantom 3 4k users but there is no indication this will happen as of now.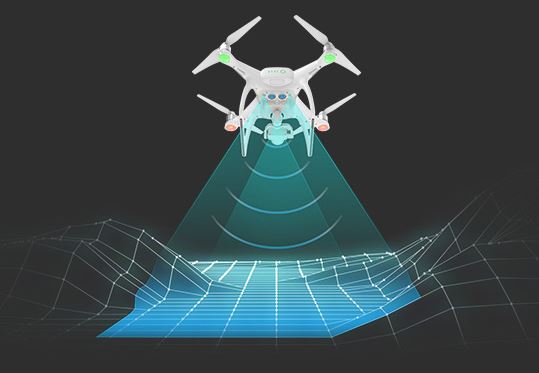 The feature that will set apart the DJI Phantom 4 is the collision avoidance system which has two front cameras and two bottom cameras that judge distance and obstacles due to motion estimation. It is not as good or as accurate as LIDAR in self driving cars but it is sufficient for a drone of these specs to chart a flight path without bumping into obstacles.  We still caution that the system probably is not as speedy to react or as fine in it's detail to avoid a flying bird for example so there is still due diligence on the operator's part by choosing an appropriate place to fly the drone and follow the FAA guidelines.
DJI – Introducing the Phantom 4 Video:
DJI – Phantom 4 – Your Creative Sidekick Video:
All in all the frame rates at 120fps full HD are welcomed but hardly an earth shattering spec. If you were thinking about owning a drone to replace your older one or buy one for the first time there is no question that the DJI Phantom 4 is probably the safest option today. This technology will probably be incorporated in many drones as time pass and will allow these vehicles to be more easily accepted in every day life as long as you do not affect people, wildlife or other vehicles with your flying.   Drones will only get smarter from this point forth and the obstacle avoidance technology seems to be the first big step in realizing a world of co-existence without peril between drones and the world around them.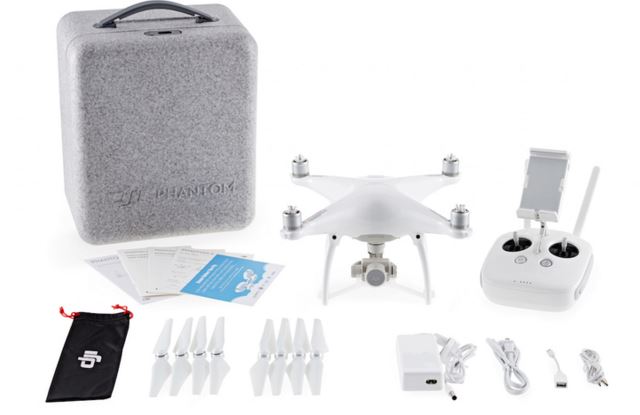 At an MSRP of $1399.00 USD for the DJI Phantom 4, it is not a cheap toy but it is not overly expensive either for what it offers.
Older DJI Product deals :
Adorama is also reducing prices on  previous DJI products here so you can see great deals and save See Them Here!
Recommended 3rd Party Videos: 
Tested Plays with the Phantom 4:
The Verge Shows the Phantom 4 and their review:
(Visited 1,191 times, 1 visits today)