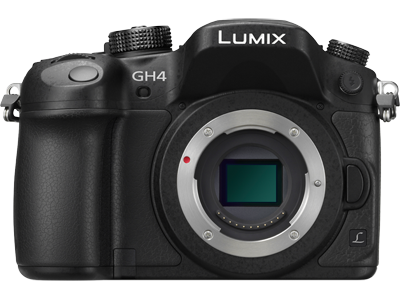 The Panasonic GH4 has been an incredible camera since it's release. It has produced endless content for TV, the web and even some films. While slow motion tops at 96fps in this camera with limited resolution, it has a pretty strong 4k mode that has virtually no aliasing or moire artifacts.
The camera has not been left in the cold by Panasonic as firmware updates have been released with fair regularity including the V-Log update for extended dynamic range. However that update required a $100 software key to unlock that picture style.  The Latest update announced as version 2.5 now has the following features added.
Panasonic Lumix GH4 Firmware 2.5 Features:
-Post Focus
Post Focus is a special function that enables users to select an in-focus point after shooting. It has already been integrated in new LUMIX cameras such as the GX8. With this function, users can enjoy changing the perspective for greater photographic expression or to choose the best in-focus shot for macro shooting.
-4K PHOTO (4K Burst / 4K Burst (Start/Stop) / 4K Pre-burst)
With 4K PHOTO mode there are three dedicated modes – 4K Burst / 4K Burst (Start/Stop) / 4K Pre-burst – are all now available on LUMIX GH4*. The addition of these modes further enhances the usability of 4K PHOTO to capture fleeting photo opportunities at 30p.
-External Flash Burst
Consecutive shooting with flash burst is available with an external flash that is capable of continuous emission.  This includes the following Panasonic models: DMW-FL580L, DMW-FL360L, DMW-FL500, DMW-FL360 and DMW-FL220.
Why do I need it?
Post Focus released last year for the GX8 camera is a handy feature that does the same as what a Lytro light field camera can do for focus change after the fact with minimal frame motion by capturing a 30fps image burst in 4k video mode while varying the focus ring position on the lens. With this you can select focus later and have precise control over the focal plane.  This will only work with Lumix or Olympus Micro 4/3 lenses as the camera needs to communicate electronically with them. It is unclear at this time if a Metabones or the Kipon EF adapter "Reviewed Here" will be able to work with this mode in an effective way. Our guess is that only Lumix designed lenses will work with the feature.
The Videos Below Show how the feature works:
Introducing LUMIX Post Focus:
LUMIX – Post Focus – Shoot first and focus later:
There is no telling if the firmware update will get rid of the loop hole that let users get the V-Log update for free while circumventing it with the Camera App; we suggest that is you need V-Log L in your camera you purchase the code from Panasonic to avoid disruption.
The new Panasonic GH4 firmware update for  Version 2.5 is planned to be released at the end of the month of March 2016 at their website: http://panasonic.jp/support/global/cs/dsc/
What of a Panasonic GH5 Rumors?
There are a lot of rumors on the GH4 replacement. Mainly is the claim that the camera will sport 6k video at 30fps and 4k video at 60fps as this rumor suggests.  With 4k video being down-sampled from 6k as the Sony A6300 does with it's signal; creating a crisp and artifact free 4k image. Super-sampling seems to be all the rage lately and if the GH5 does it, it may create a compelling reason for upgrading your Lumix gear or changing systems to Panasonic.   6k Video will also let the GH5 shoot 6k or 20 Megapixel frames instead of the 8MP frames currently from 4k.   We expect Post Focus to migrate to future Panasonic Camera releases so a Post focus at 20MP will make it for a more usable all around resolution especially for professional users that want to have a go with the feature.
We are all for higher frame rates and if 4k 60fps is in the cards and possibly 120fps or more at HD resolution; the GH5 will be a camera with a lot of punch.
a GH4 replacement might be announced in 2016 or 2017.  Some people think NAB in April will be the unveil event.  We somewhat agree as the camera now has a lot of competition in the 4k Space and with the Sony a6300 it is getting crowded in the lower price range aswell.   Panasonic needs to keep innovating and have another blockbuster product like the GH4 this year in order to remain relevant even at its lower price of $1297 Today!
High frame rates and better 4k or 6k video will make it stand out for sure.  We also hope low light will be improved by using BSI technology and we also expect the GH5 to have dual pixel focus tracking technology, which might be the most important feature in cameras today. ♦
(Visited 2,137 times, 1 visits today)