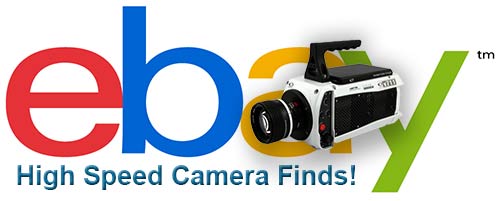 Sometimes getting a slow motion camera that performs to the spec you need and at a quality you can't compromise on; means you have to get a professional piece of gear that is used but fully working. In that market you will still not find extremely cheap cameras but it will surely cost much less than what the hardware cost's retail if you can live with a few scuffs or missing cables.
We have found a few options that are on the secondary market that fit the bill and these cameras offer exemplary performance and should perform reliably. Note that these are just recommended for you to look at and any decision to buy is your own. We are not responsible for any malfunction or transaction you establish with the sellers. We are only shedding some light on these options. 
High Speed Camera eBay finds:
PHANTOM Flex HD HIGH SPEED CAMERA US $49,000.00 or best offer:

Phantom HD 2k v642 High Speed Camera US $41,050.00:

Vision Research Phantom Miro LC320S High Speed Slow Motion HD Camera 1080p US  $39,000.00: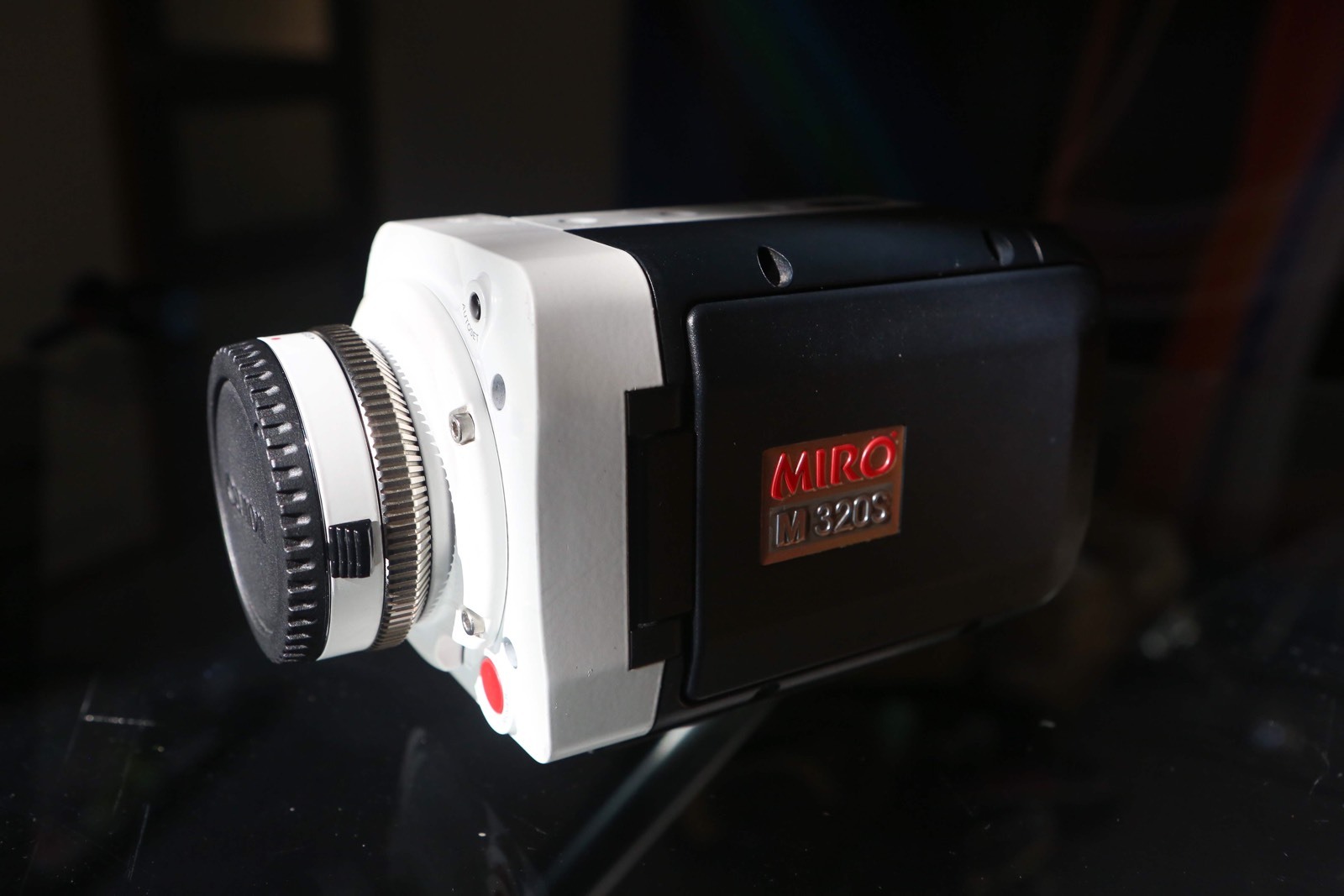 Phantom HD GOLD High Speed Digital Slow Motion Cinema Camera 1000 fps current Bid  $15,000.00

Fastec TS3 Color Hand Held High Speed Camera $10,995.00 or best offer:

PHOTRON FASTCAM BC2 HD HIGH SPEED CAMERA – 2000 FPS AT 1080 RESOLUTION!!! $29,500.00 or best offer:
Disclaimer: Those are the used slow motion cameras, we cannot vouch for their functionality or their condition, that is left for the sellers to provide. We do not get any compensation from listing these cameras and are not affiliated with eBay or the sellers of these cameras. This is an informational list only. Any buying decision is your own and HSC is not responsible for any part of the transaction and or working of these cameras.
As a side note here are a couple of videos shot with Phantom Slow motion cameras like the ones listed above that caught our attention for their coolness factor:
Science of Laser Hair Removal in SLOW MOTION by Veritasium:
phantom v2511 slow motion camera demonstration tablesaw by Francisco Herrera:
(Visited 6,403 times, 1 visits today)