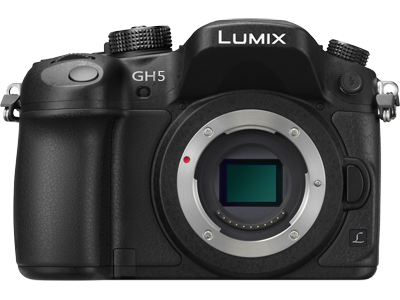 There seems to be a lot of interest as of late regarding the Panasonic GH4 successor. The GH5 as it is rumored to be called has to do a lot of things right in order to please current owners. For many the GH4 was the best Micro 4/3 camera ever produced; with crisp 4k video that seemed to push resolution so high that the Canon DSLRs stuck in 1080p land could only dream of.
The GH4 also introduced 96fps 1080p video which turned out to be better than 720p but hardly 1080p worthy. Furthermore it ignored recording audio in that mode which many cameras with higher frame rates like 120fps could keep the audio no problem.
Today cameras like the Sony RX series and their new a6300 do 120fps easily and 240fps with near 1080p quality in the case of the RX.   The Panasonic GH5 needs to bring something to the table that will be not only competitive but a step ahead in order to ride the continued success of the GH4 as a videographers powerhouse.
We got an email with a rumor that claims the Panasonic GH5 will have the following  imaging specs:
20.1 Megapixel 4/3 Sensor
Hybrid Lens + In Sensor Stabilization – Dual I.S.
4k Video at up to 60fps
4k Video from Supersampled 6k source.
1080p 120fps no 720p higher frame rates.
1/2 stop better low light performance than GH4
Sensor Read Out Speed 30% Faster than GH4
6k Still images during 4k video recording.
Post Focus Works in 6k Mode.
V-Log L as a Standard Feature.
Hyper Resolution Sensor Shift Still Mode OM-D Like!
NFC and Wifi Support
Retains Vari Angle LCD Screen
Camera Announcement in 2016.
Disclaimer: As with any camera rumors, be aware that many or all of the pointed specs could be missing from a final product. Take it with a  grain of salt and avoid making purchasing decisions on rumors. Our source has not corroborated his claims with evidence.
Our Take:
We have received much more  crazy rumors from this camera in the past but this one seemed to be more realistic in both feature sets and a continuation of technology in the Panasonic GH line.  For starters the conservative frame rate of 1080p 120 seems to be the direct spec to remain competitive and we have already seen 4k 60fps in other Panasonic hardware like the DVX 200 released last year.
The Sony a6300 already is super-sampling the 4k video source from a 6k initial capture which seems to be a way to improve image quality per pixel on 4k consumer cameras.  The 6144×3160 6k resolution is 19.4 Megapixels which seems to correlate with the claimed 20.1 MP sensor well.   This will entail that the 4k crop we saw in the GH4 will almost go away completely by using most of the sensor. This will be a welcomed addition as the 4k sensor crop was a bit too severe in the GH4 at 2.3x .
The other interesting aspect in the rumor is the Hyper Resolution stills mode which is not entirely a superlative spec.  The Pentax K1 and the Olympus OM-D E-M 5 Mk II already do this with sensor shift creating impressive stills resolution quality.   By using this, Panasonic Micro 4/3 users are able to get competitive resolution for still images in a smaller sensor that beats or competes with the best out there. As to the real world performance of this feature when handheld, we will have to wait and see. There is a lot of talk about the Pentax K1 Full Frame camera achieving near 100MP Bayer quality files by using sensor shift.
Stabilization:
The inclusion of In body stabilization shouldn't be taken lightly as the what was proven with the Panasonic GX8  last year; combining sensor and lens stabilization in a Lumix camera can bring new levels of performance for shooting with all sorts of lenses. If you were sitting on a Canon or Nikon stash of glass with a GH4 camera, you will now be able to shoot with sensor stabilization on adapted lenses if the rumor pans out to be solid.
Lumix Dual IS -v- Olympus 5-Axis IS by Robert Peckham:
In the video above by Robert Peckham you can see the huge improvement dual I.S. on the GX8 can deliver.
More information about the GH5 and other cameras will be published at HSC as more solid rumors or ship dates come closer.
Please comment below and let us know your preference for a GH5 camera.

(Visited 14,176 times, 1 visits today)