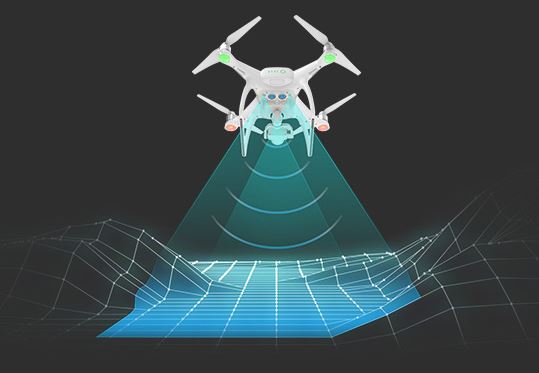 The DJI Phantom 4 quad copter drone has started shipping in some parts of the world and we now have a few samples of what the slow motion 1080p 120fps mode looks like.  At first glance it looks to be ok with few artifacts controlled aliasing and moire and while compression seems severe, it is above 720p pixel quality which is encouraging.
There is an inherent softness as with many other 120fps modes used in similar action cameras like the GoPro Hero 4 or Sony Action Cam which spread the bit-rate of their maximum throughput and dice it to 120fps in the case of full HD.
Here are the samples we managed to find.  Be aware that Youtube compression takes quality down a notch compared to the file out of the camera; however it should give you a good indication of expected quality.
DJI PHANTOM 4 # 1080p / 120fps by Air Vision:
Slow Love. Fast Fly – Phantom 4 – 1080p 120fps – test byDJI Phantom ITALIA:
DJI Phantom 4 120 fps Jet ski slow motion test Sea-Doo RXT-X 300 by FLYCAPTAIN:
DJI Phantom 4 120fps by TheSkylineflyer:
Phantom 4 120FPS Test by Joe Doran:
Phantom4 120fps Slow Motion by Mutsuhito Kasai:
DJI Phantom 4 – 1080p 120fps Slo Mo Test by David Gaiz:
HSC- As a comparison should be made to a camera like a GoPro Hero 4 that shoots 120fps at 1080p aswell here is a video that shows it in a drone.  It is clear the GoPro Hero 4 appears sharper but aliasing and moire artifacts are plainly visible which in the DJI Phantom 4 case they are rarely apparent is at all. Could be due to the softness in the footage but also the sensor window capture algorithm that may downscale 2:1 pixels to get an artifact free image.
Drift Car Racing – DJI Phantom 120fps Slo-Mo, GoPro 4 by C Grijalva:
As a side note it is of importance to mention that the DJI Phantom 4 stock camera saves the 120fps Full HD 1080p files in a 30fps wrapper video file.   If you needed a little more slow motion you can with slowing the output a little more to 24p instead of the 30p it defaults at.
Now that drone slow motion seems to have arrived by inclusion from the factory; it will be nice to see higher frame rates like 240fps at 720p or even 1080p gracing these quad copters.
The DJI Phantom 4 is available from a variety of sources. Here are three that you may find easy to buy from if you are thinking of getting one and at the same time support our site.  Thank you!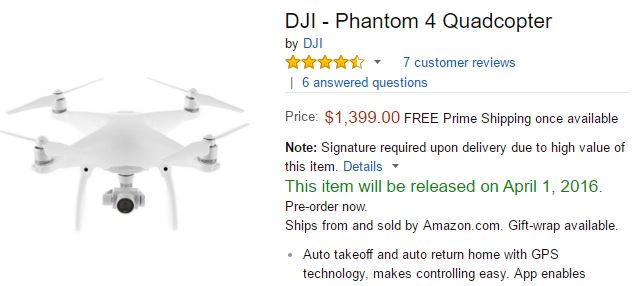 (Visited 7,291 times, 1 visits today)