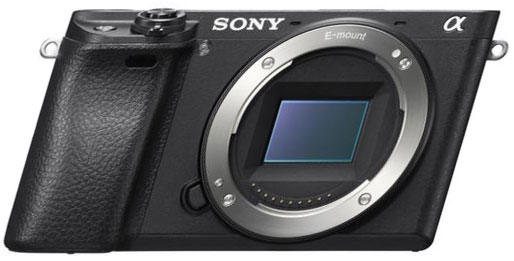 There has been a lot of talk lately about the Sony a6300 horrific rolling shutter performance.  Most early adopters are crying foul at the skew and jello movement artifacts when hand holding, panning or using a long telephoto lens.  There is however a big question that has been answered concerning 1080p;  that is how bad is rolling shutter in the 1080p modes including 120fps? Sort answer is about 1/10th to 1/6th that of the 4k mode.
Mark Puckett of the Photo /Video Show set out to find out about the rolling shutter in the Sony a6300 first hand using panning motion while testing the different modes in the camera including 4k 24p, 30p nad 1080p 120fps and 60fps.
You can subscribe and see more videos from the Photo/Video Show here on the Youtube Channel and support Mark.
Watch the video below to see the results: 
Sony A6300 – Jelly Master? (Rolling Shutter Tests) by The Photo/Video Show:
From Mark's tests you can see that the 4k angle is atrocious at 20 degrees in some instances which compares badly to the Panasonic GH4 which is 10 degrees in 4k.  Forget about hand holding this camera and shooting 4k video it will be extremely bad.  You will need a stabilizer gimball for that. Phillip Bloom talked about it here in this instagram post!
However the 1080p mode is much less of a problem at about 2 degrees skew angle in fast panning motion.  As a 1080p and slow motion camera rolling shutter is almost a non issue so for this use it should pose no problem at all.
So for 120fps slow motion video the Sony a6300 remains as a solid option as the rolling shutter won't affect it. We have found some footage shot in that mode from around the web below for you to see:
Sony A6300 – 120fps Slow Motion Test by The Photo/Video Show:
Sony A6300 review : 1080 / 120p slow motion compilation by Gordon Laing:
a6300 120fps slow motion sample by Jun-hee Park:
You can find and order the the Sony a6300 from Amazon Below:
Adorama Camera Has also the Sony a6300 available here: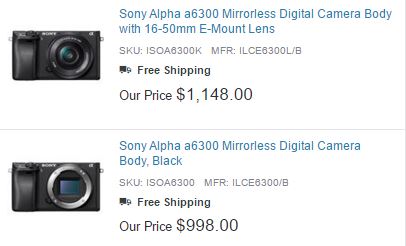 Thank's for your support of HSC,  by ordering your gear or any other product through our links and banners you make this site possible!
As a bonus also check out this video by Lok of DigitalRev TV which shows the pro's and cons of the a6300 vs the a7s Mark II for video. Pretty interesting comparison in video quality due to the super sampling at 6k.
(Visited 4,293 times, 1 visits today)