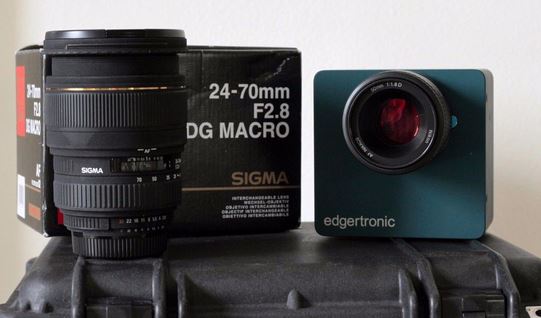 (UPDATE March 30th 2015)  The edgertronic camera on eBay finished without hitting the reserve price at $2350.  Camera remains unsold for the time being! No word if it will be re-listed!
The edgertronic camera has been on the top of our HSC Guide for more than a year as the best performer for the price in slow motion. It has serious specs and performance to boot. While it is only 720p it is enough to create some spectacular footage for your scientific endeavors or video/film production.
We noticed that eBay has an edgertronic color camera for auction sale with reserve with the following kit included: Link to auction Here!
edgertronic Camera lister jbragg80:
Color Version
700 frames per second at 720p HD
18,000 frames per second at lower resolutions
Included accessories:
Stock Nikon 50mm F1.8 D Lens
Sigma 24-70mm f2.8 DG Macro Lens (worth $400).
The Edgertronic can be powered from the AC supply and this bundle also comes with the Bescor MM7-NC 12v portable battery pack (worth $90).
Airline Grade Fitted Authentic Pelican Case
Ethernet Cable
Wired Remote Trigger
AC Power Adapter with US and UK plugs
12V Car Adapter
Buyit now price US $5,495.00
Current Auction Price:  $2,225.00
Here is footage shot with the camera for sale by jbragg80:
HSC: We are not affiliated with the seller jbragg80 of this camera in any way and are not responsible for delivery, function or warranty or any type of support after the sale.  We do believe however that if the camera is in good shape as stated, it represents great value with the extra lens and accessories included. We are reporting our find.
---
HTC One E9+ leaks more info and Pics: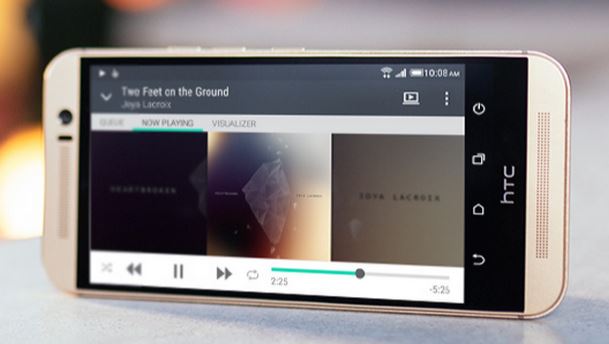 GSM Arena has this rumor leak on the HTC One E9+ Phone with images and more.   Click to see story here!
E9+ features a 5.5-inch Quad HD display, MediaTek MT6795 chipset with octa-core CPU, 3 GB RAM and 20MP rear camera with LED flash
HSC: As you know the Mediatek  MT6795 chip SoC is capable of 480fps when paired with a 20MP camera chip from Sony which seems to be the sensor indicated here. This A55 code-named phone seems to be the best bet for the slow motion spec to surface in a flagship phone for mid year.  There is still however no confirmation that the phone will do it.  We still remain optimistic about the specs. Phone is estimated to be out in April!
We'll probably know more next week, stay tuned 😉
(Visited 1,701 times, 1 visits today)